Developers, administrators, and office staff travel to Sitio Calawis in Antipolo, Rizal for its Flexisource IT Tree-planting Activity 2019.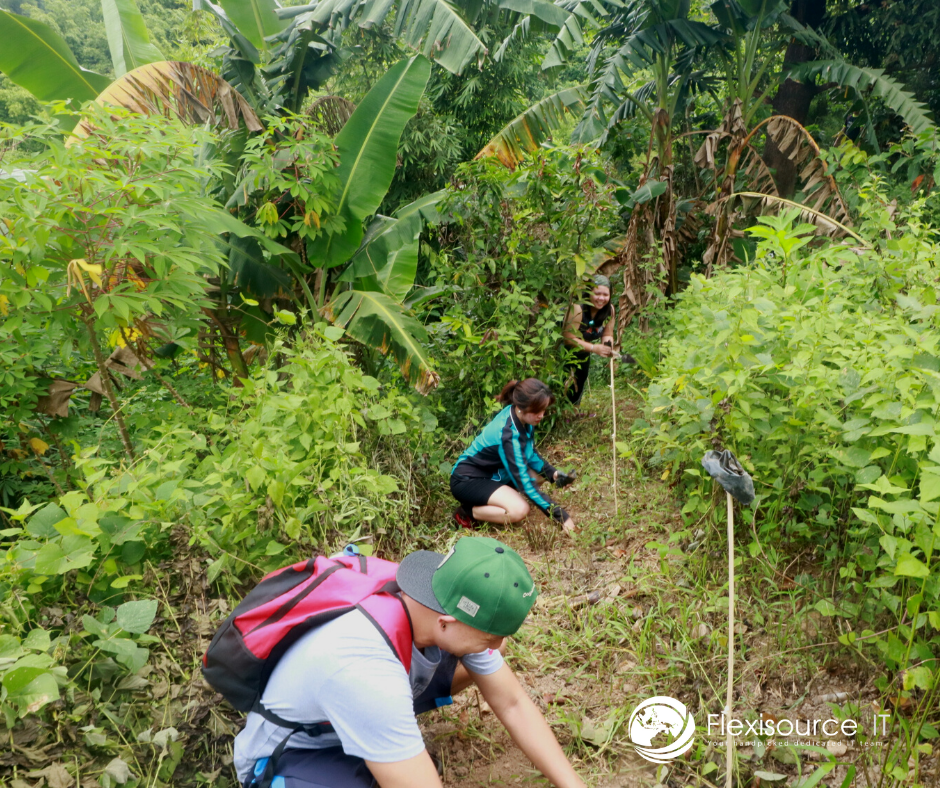 As early as 6 am last October 26, Flexisource IT team arrived for a quick breakfast before the actual tree-planting. After a 40-minute drive from Antipolo Market, volunteers from the company arrived at the barangay centre at Barangay Calawis.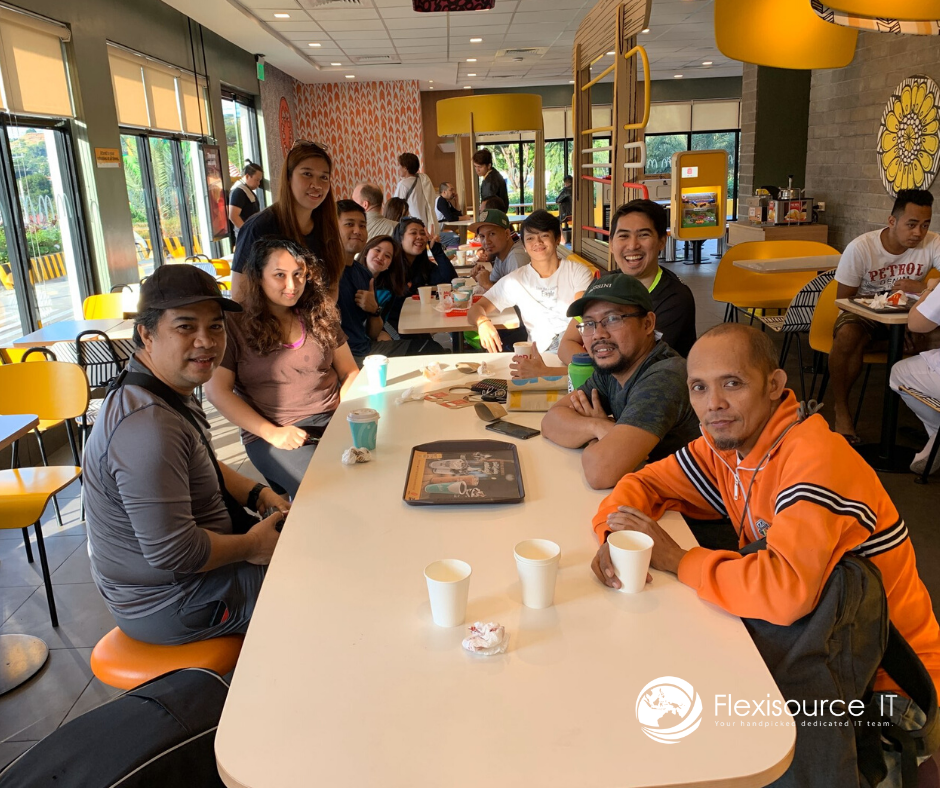 A short program headed by representatives from Calawis Punlaan Bayan, Inc., Foundation, Foundation for the Philippines Environment (FPE), Fostering People's Education Empowerment, and Entreprise (FPE3), and  Flexisource IT.
Before starting the journey, Flexisource IT's Krizia Santos led a prayer to bless the journey ahead.
A brief message of inspiration and thanks was expressed by Chief Operations Officer Missy Arcenal for volunteers and the warm hospitality of the community in Brgy. Calawis.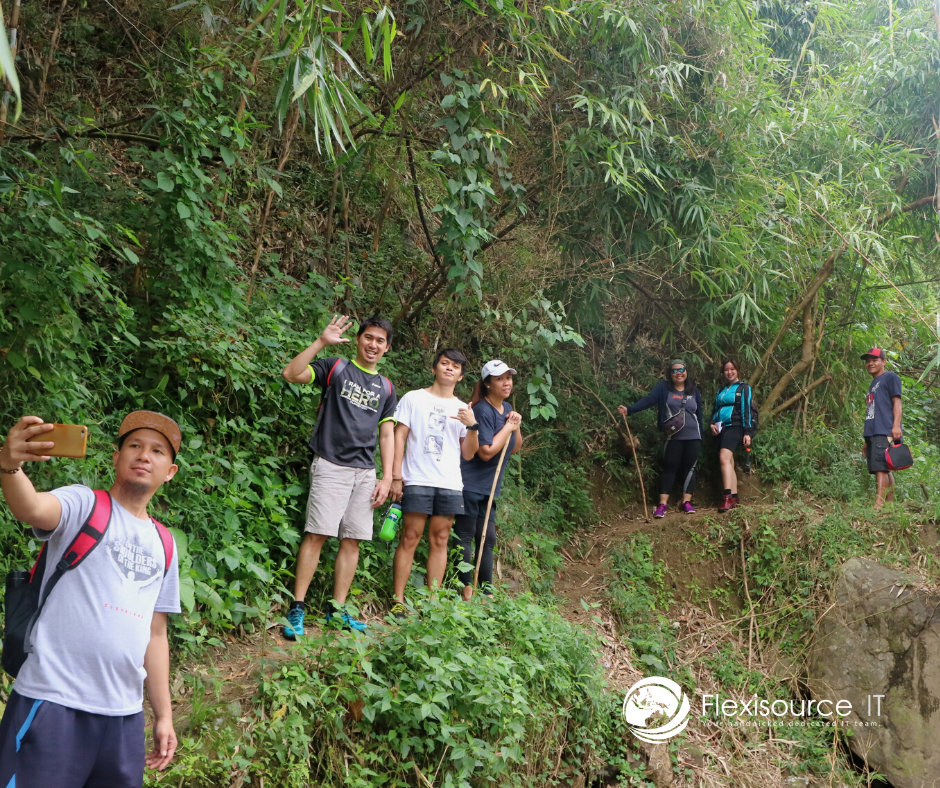 The journey to the top of the mountain started off with volunteers crossing the river near the community. The trek to the planting site involved various steep paths and uphill passages.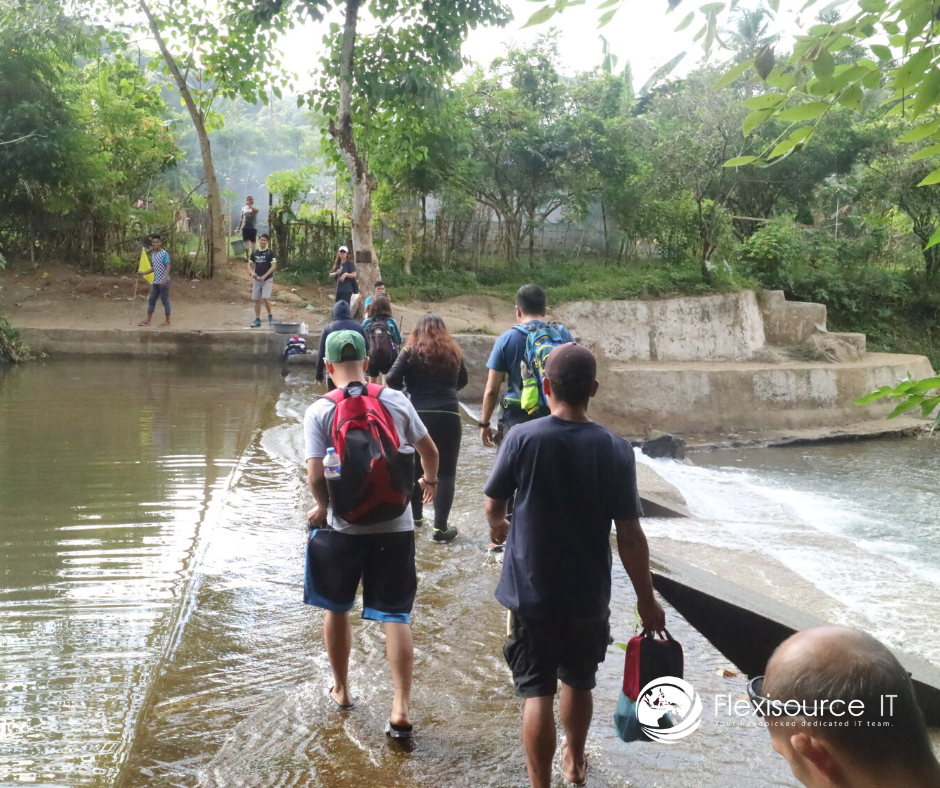 Aside from planting actual trees, it is important to highlight the kind of tree to plant in the area. FPE3 Representative Darwin Olata shared that only the endemic or native species in the forest should be planted to the forests or planting sites.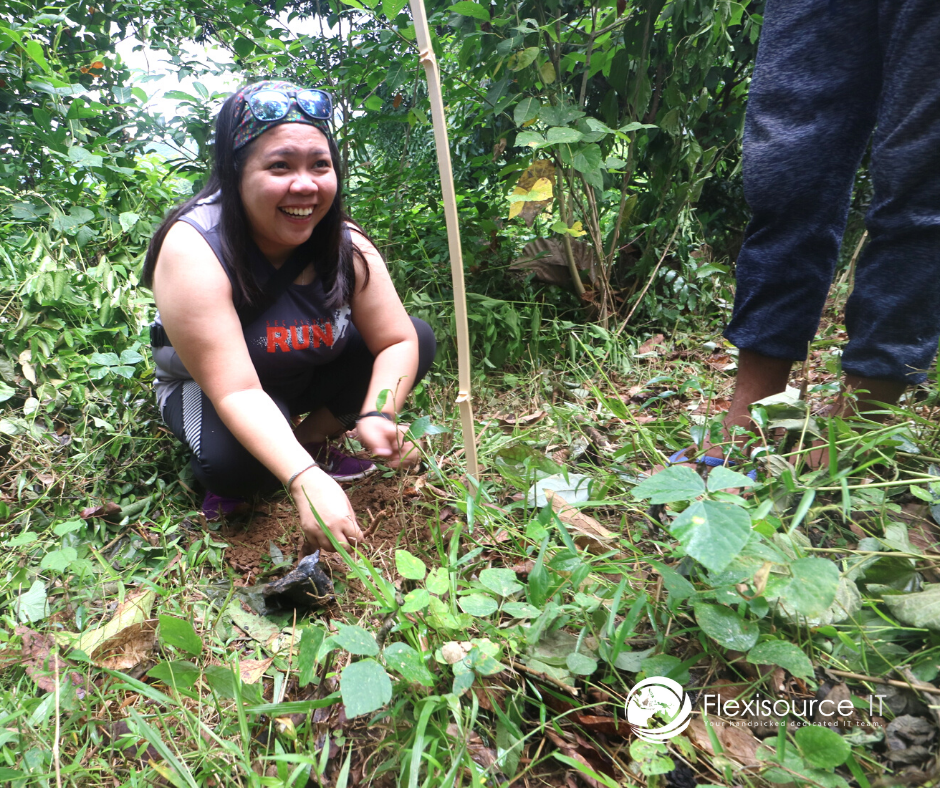 Introducing a foreign species or non-endemic species in the area, like the Mahogany tree, is not suitable for Philippine forests. He noted that planting foreign trees would likely disrupt the ecosystem, especially when the species introduced are invading.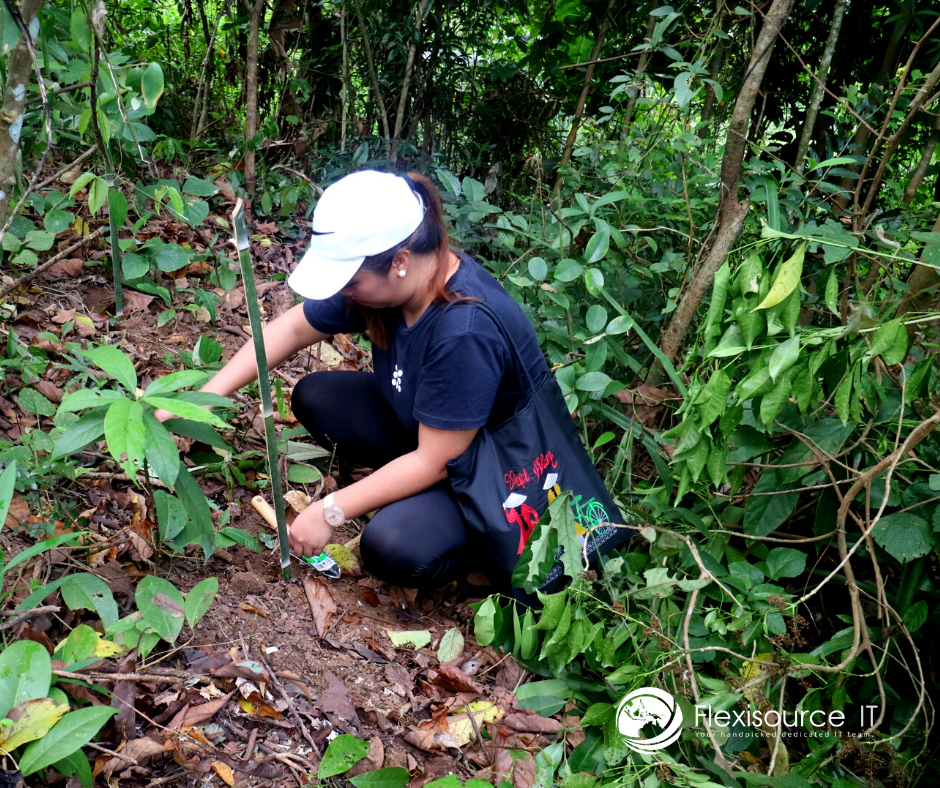 Thus, only endemic species were planted in the event. Around 30% are native, endemic trees in the Philippines, around 30% are fruit-bearing trees, and the rest of the percentage represent the trees present in the forest area.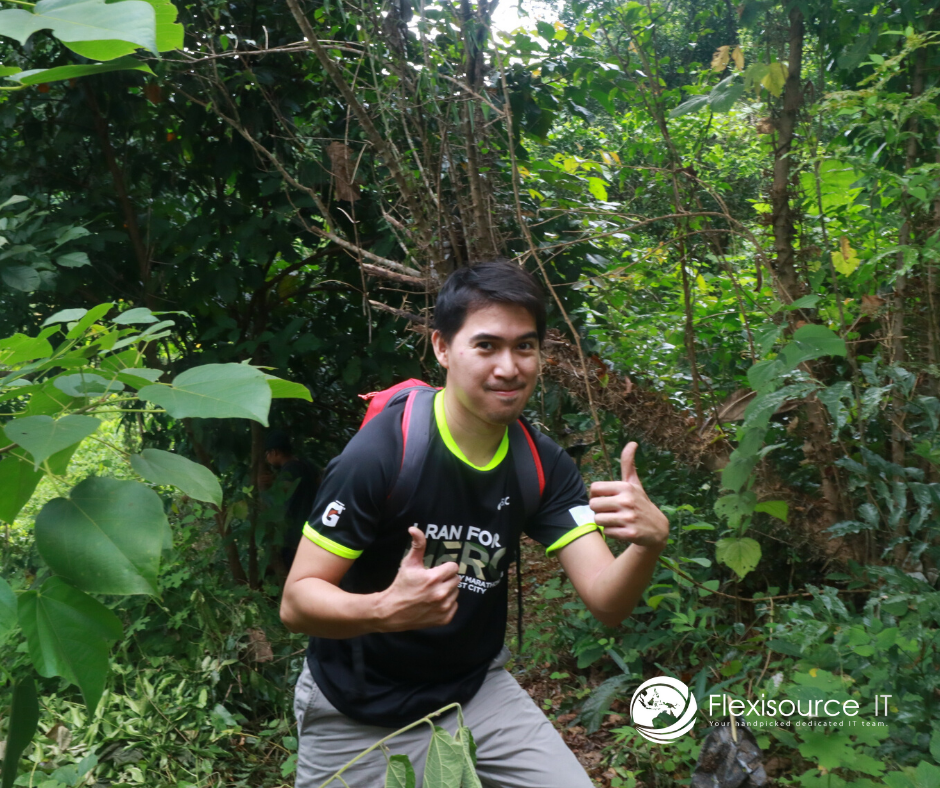 Fifteen volunteers planted around 180 trees spread across one-fourth of a hectare forest on top of the mountain.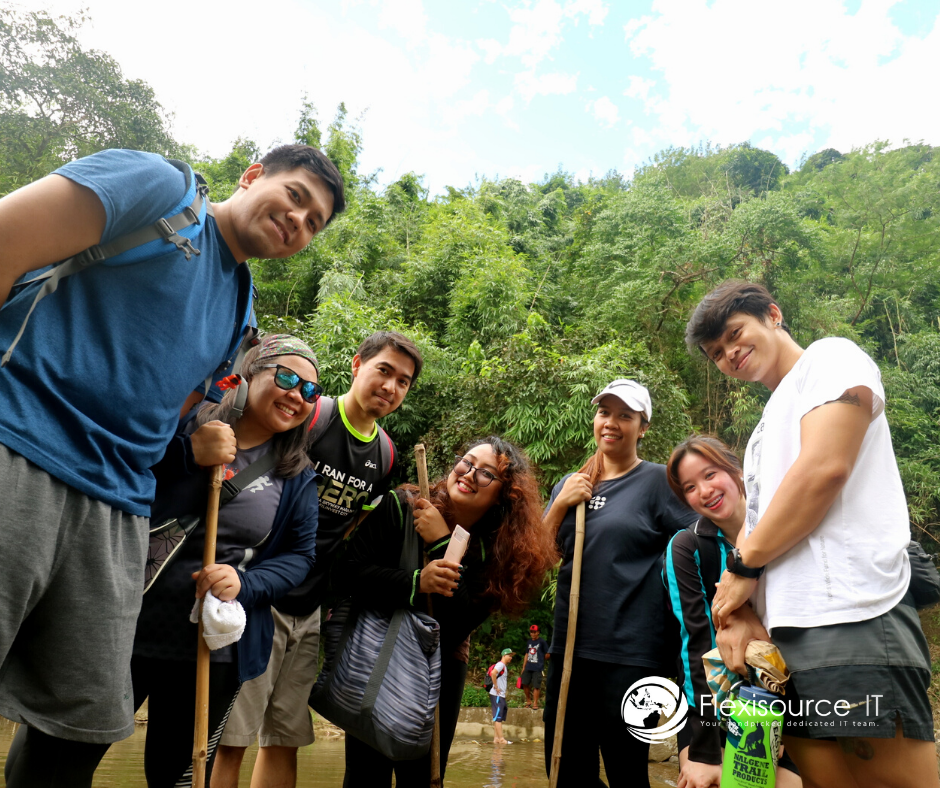 After a fun yet tiring trek, all volunteers shared a boodle fight lunch of all-Filipino dishes with the community.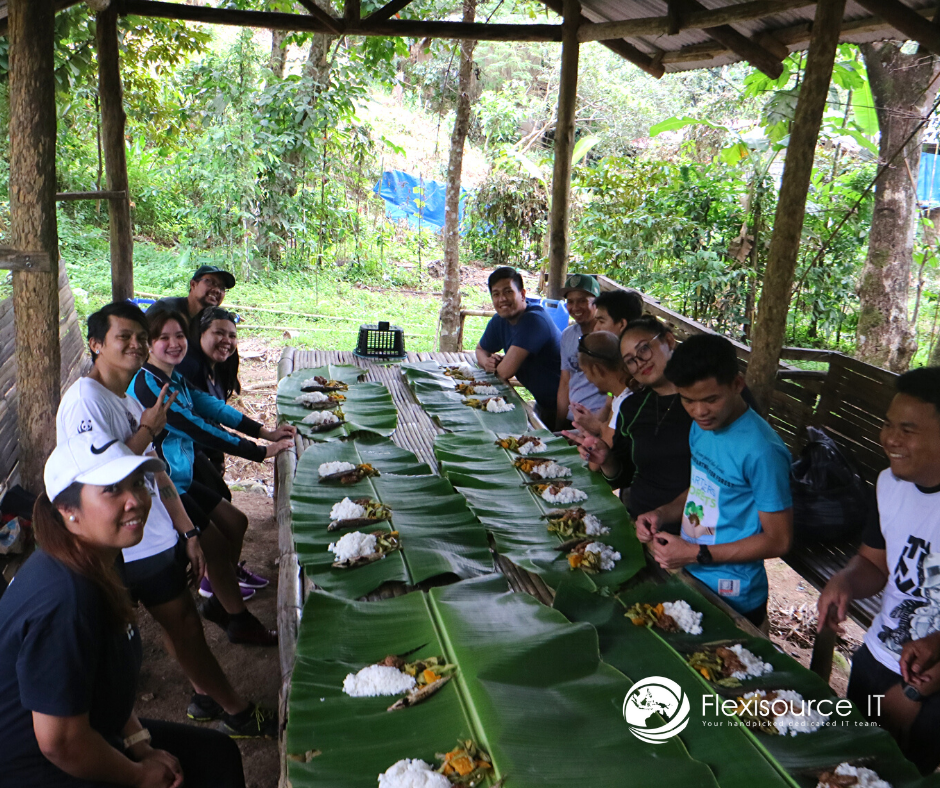 Flexisource IT organises events and activities like these for its FlexiCares program. Whether it's about helping to plant a greener future, beautifying schools, or giving out school supplies, the company is ready to serve the community.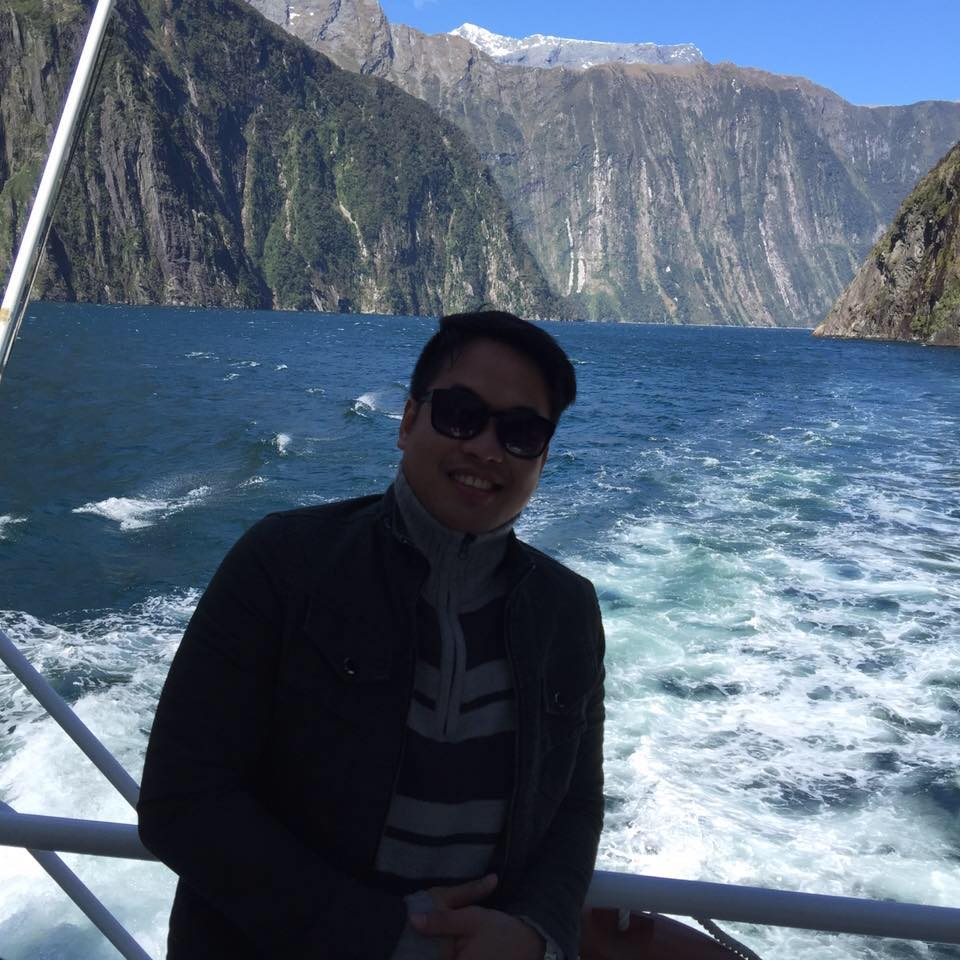 Bernard is a well-motivated and hardworking person who has acquired extensive training and experience in digital marketing. His broad experience in working with various international brands has helped him developed a strong capacity to manage multiple projects on strict timelines that adhere to brand identity and values. With his years of experience in digital marketing, he goes beyond the average marketers to help businesses achieve outstanding results.