Project & Team
Management

Ensuring timely and quality delivery of products and services from our fully-managed IT teams.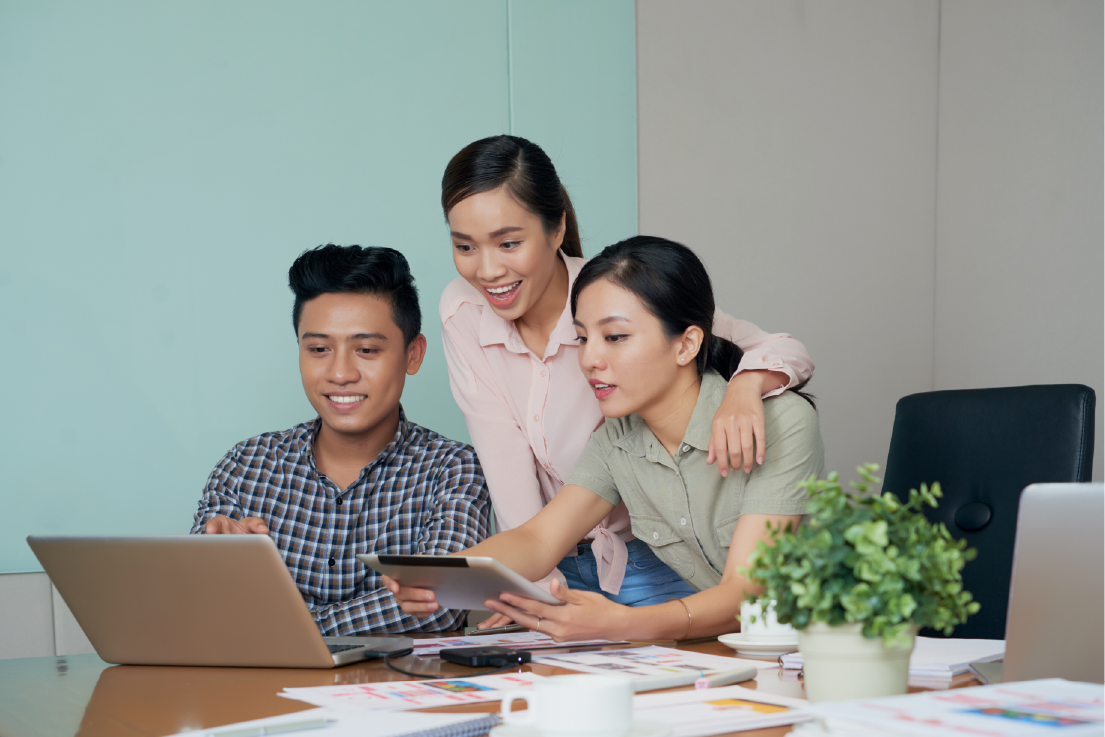 We know every project needs to be handled by managers to ensure the progress, productivity, and efficiency of teams. In outsourcing delivery teams, it is critical to keep seamless operations to reach targets and goals of a project.
At Flexisource IT, we have dedicated project managers to monitor the progress of the projects, help in improving processes and, manage team goals, motivations, and morale. Many issues like labor management, task delegations, shrinking product life cycles, development setbacks, and etc. can arise at any point of doing the project. To avoid disarray, drawbacks, and bad decisions, our offshore management team will take the burden from you.
Our certified project and team managers are experts in maximising the capabilities of our teams to achieve set goals and targets. Combined with their decades of experience, best practices in the industry, along with tools and latest technologies, our project managers and team managers are equipped in supporting projects.
Flexisource IT is a champion of Agile methodology in handling IT development projects. Our IT project managers are certified Agile practitioners, many of them being Scrum Masters, who manage sprints of their handled teams.
Our team managers are highly specialised depending on the needs of the organisation. The Flexiosource IT team managers streamline processes, recognise issues and drawbacks, look for opportunities for improvement, and respond to concerns and business needs.
Team management at Flexisource IT is all around: they are involved in forecasting, setting, developing metrics and KPIs, evaluation of technology and maintenance, creation of reports and accountability, recognition of supply chain jams, and data processing and risk analysis, among others.
For businesses, one major reason why they choose to outsource staff for their projects is the cost. The Philippines is one of the leading outsourcing countries in the world because companies offer quality services at a reduced rate compared to hiring in-house personnel. You can hire an entire management team in the Philippines compared to hiring just one team manager in Australia. Instead of allocating a huge amount of resources to one position, it would be a better business move to hire offshore your project and team management in the Philippines.
If you're looking for an effective and reliable project and team management teams for your projects, choose Flexisource IT.
Flexisource IT is your innovation partner, building you fully-managed, reliable digital marketing and analytics teams of top-calibre IT experts in the Philippines. Our flexible outsourcing or flexisourcing, hybrid staff augmentation model helps you personalise teams fitted according to your needs.
Why outsource your project and team management in the Philippines?