At this age, you may have already heard about TikTok. It has been a central social media platform used by the younger generation. According to Statista, in 2020, TikTok will have about 1.05 million users in Australia.
And although TikTok looks like just sharing videos, did you know that you can use TikTok for business marketing? It can look a little daunting and informal. The platform can be an excellent channel for any brand. And since it's new, there is little to no competition on the application.
Likewise, this article aims to show you how you can use TikTok as a marketing channel and why you should start now.
For just a couple of years, TikTok has marked itself as one of the biggest social media platforms globally, having more than 1 Billion users worldwide. So what is TikTok? What made it one of the top social media networks? Isn't it just a video-sharing app?
TikTok is a popular social media app made by a Chinese Agency called ByteDance. It was initially released as "Douyin," a video-sharing social network service where users can share 15-seconds video shots from their phone.
However, it is not consumed by many users, mostly younger generations. The app is used by many as an outlet to express themselves, show dancing or singing videos, lip-syncing, create challenges, and now by businesses.
What is TikTok for Business?
Reflecting that many people are now on TikTok, it can be worthwhile for companies to use it as a marketing channel.
Likewise, just two years after its creation, the application launched its Business Features. Like those on other social media platforms such as Facebook or Instagram, TikTok for Business was created to help companies show their brand's creative side.
Businesses can use TikTok to drive sales, increase brand awareness, build a community, or even recruit. Thousands of companies use TikTok business accounts for marketing strategies and even ads. It offers performance metrics, audience insights, and other creative tools to help you implement your marketing efforts.
How can TikTok help your Business?
As mentioned above, it is clear that this social media platform is a good marketing channel for businesses. Likewise, let's dg dipper on what makes this channel respectable to be included in your social media marketing strategy and what are the benefits of using TikTok for business: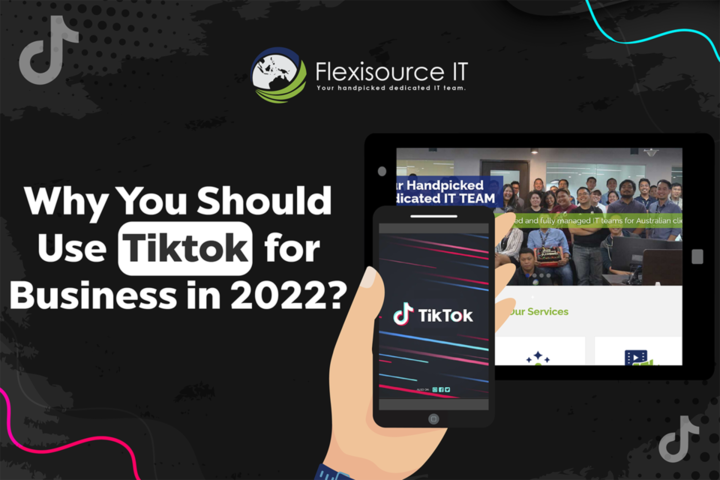 1. A More Comprehensive Range of Exposure
Many businesses found triumph on TikTok for business not because of its unique posting features but its incredible Algorithm and exposure.
TikTok will provide your commerce access to an audience that other platforms don't have. It is home to a diverse number of audiences. Many users came from different countries, backgrounds, and even several generations. Everyone uses TikTok – from Gen Z, Millenials, Gen X, and even Baby boomers. It is available in 150 countries and 75 different languages.
And for most businesses, the more exposure your brands have, the better. You can even use TikTok to improve your overall brand awareness. You can relate stories to people or showcase your products or services on the video.
2. New Marketing and New Algorithm
TikTok's Algorithm works differently from other social media networks. And although TikTok does not publicly announce how its Algorithm works like Facebook or Twitter, most users have a decent understanding of how it works.
This social media network's Algorithm ranks videos to their videos based on various factors such as Comments, Shares, Likes, Completions, and rewatches. Basically, its Algorithm assigns "points on videos" based on the mentioned metrics. And the more engagement the video reaches, the more it will be shown to larger audiences.
However, TikTok has recently implemented a new algorithm reflecting on its "For You Feed" This feed echoes a slightly different algorithm. The system shows content to users based on a combination of factors such as interests or the contents of other creators you watched before.
So how does this Algorithm relate to marketing? Basically, TikTok for business provides an avenue for marketers to connect with a broader audience and promote their brand.
3. Great for Recruiting Talents
As mentioned earlier, TikTok lets businesses share creative, fun, and relatable video with its consumer. It helps them stand out amongst the market and builds their credibility and reputation to people.
But another reason why use TikTok for business is that most companies are now using it for recruitment purposes. Moreover, you can share employer branding too by simply showing potential candidates that your company is a great place to work for.
Show content representing great opportunities in your company and what benefits they can get. You can do this by presenting new hire kits, sharing company fun activities, or even simple day-to-day life as an employee in your company.
4. Learn about the Latest Trends
Even when TikTok only started as a platform to lip-sync and dance, it has evolved into showcasing new trends and endless ideas. As mentioned earlier, Tiktok for business has long since implemented a new algorithm that gives users trending videos based on their interests. This makes it easier for users to find new relative content to their industry, brand, or interests.
The For You Feed offers never-ending ideas, trends, or concepts relevant in today's time and can help you keep up with the industry. The best part is TikTok has a feature that makes it easier for you to come back to it later. You can either save the video on your phone or simply like the video. It will show on your selected videos on your profile.
5. Tap into Younger Audiences
While it is true that TikTok is used by various age groups, it is still used mainly by the younger generation, such as Gen Z and Millennials. According to YPulse Survey, over half of Gen Z consumers are now on TikTok. That's about 46 points increase from 2019 to 2021.
And why is this a great thing? Mostly, the latest "big thing" is made by this generation. Tiktok for business is a great tool to indicate which marketing trend can be effective and top the younger generation.
How to start your TikTok Business Channel?
If you are planning to tap your marketing team to create a TikTok for a business account, you can use the guide below to start your strategy: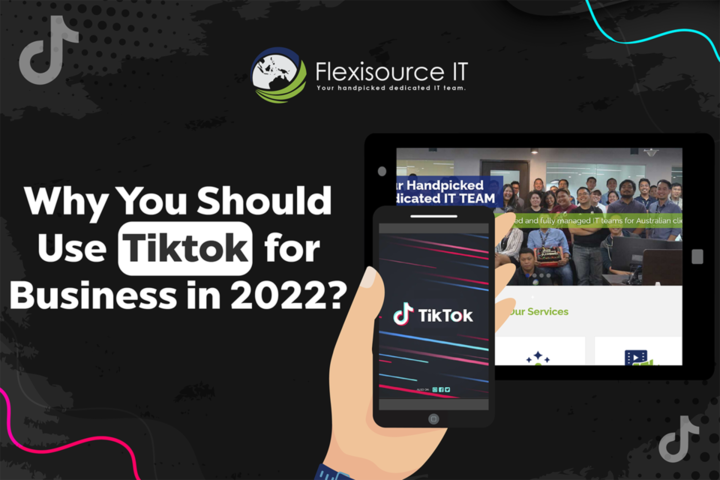 1. Create a Branded Channel
To start your account, you first need to create a brand for your page by experimenting with various content types and seeing which one works well. Most content can be made on a minimal budget using your phone.
Posting your corporate brand messaging won't simply work on TikTok. You need to create ways to impactfully engage users with your content. As such, plan out content that resonates with your target audience and use the platform's features such as effects, editing tools, filters, and more.
You can even look at trending content or hashtags related to your brand and see which gets the most views.
2. Define your audience
As said earlier, TikTok is a platform for everyone. And besides, audience type is not only divided by its age group. When targeting audiences, there are many other things to consider, like their interest, traits, and even gender. Below are some essential concepts that can help you paint a picture of what people would most likely convert into a customer:
Gender – This might look unimportant to most. But if your company is selling feminine products, it's essential to specify your target gender.
Location – Where does an ideal customer live? Are you catering to people near your shop? Which country can your product reach? You need to identify areas for the coverage of your content.
Interest – This is important as your content will most likely revolve around the audience's interest. Research your current customers' interests, hobbies, or passions and get ideas of what your potential customers want to see.
Industry – Deciding which industry your audience is in is essential. It might not be as relevant for eCommerce companies. But for other B2B catering businesses, this might be necessary.
Current Issues faced – This information can help you create content unique to other accounts. This can also encourage potential customers to relate to your product to address their problems.
3. Maximize the data and insights
Data and analytics are like water during a drought in digital marketing. It provides the thirst that we are looking for in information that you can use in your campaign. Like other platforms, TikTok offers several data and analytics. You can access this through pro or business accounts that are free and easy to sign up for. This feature provides detailed analytics such as traffic source, engagement, audience demographics, followers, and more.
How to use TikTok for social media marketing?
If you wonder how to use TikTok for business, you need to create a marketing strategy and follow each step. This will ensure your efforts are focused and guided, leading you to reach your business goals.
Below are some ideas that you can include in your TikTok Social Media Marketing campaigns:
1. Post informative content
Creating a successful TikTok campaign can be challenging, especially if you don't know what to post, especially when using TikTok for business.
The easiest way to create exciting business content is by adopting the same strategy when making blog ideas. When writing a blog, you try to address your audience's interest through addressing their problems and personal issues.
Likewise, in Tiktok, you can create content that identifies your target audience's problem. Make it informative that your audience is excited to share this information with other people.
For example, if your company's niche is makeup, try posting an easy makeup tutorial with your products.
Also, don't forget to post consistently and regularly. You can do this easily with social media scheduling tools.
2. Create a new trend or challenge
Creating a new trend or challenge is also a marvelous way to promote your brand. Trending challenges usually attract millions of users to follow the campaign and create a version of their own.
3. Collaborate with influencers
Another way to maximize the benefits of TikTok for business is by collaborating with influencers and their community. Influencers are like leaders on social media platforms. They are powerful and inspire a lot of users. Establish TikTok users usually post high-quality content that reaches millions of users.
Moreover, they understand the platform and how it works best with its tools, features, and trends. Likewise, companies can collaborate with top influencers with their campaigns.
4. Use Tiktok Ads
Together with the launch of TikTok for business is also its advertising channels. This made an excellent venue for companies to promote their brand on Tiktok. And what's better? Since TikTok is new, the ads are not as saturated as other platforms. Meaning you can still get good impressions and clicks from users.
Marketers can run various ads such as sponsored hashtags, banners ads, or even homepage ads. It also has features that let you target the audience.
Ready to build your TikTok for Business?
Tiktok for business in Australia has been used by many companies. It is fresh, new, and has a lot of possibilities. So if you are thinking of trying TikTok for your business, we can help you with that!
Flexisource IT offers the best social media marketing services in Australia. Contact us for more info!
Pamela is a full-time content writer and a lifelong Philomath. Her previous experience as a research analyst made her passionate about traveling the world and understanding how it works. During her day off, you can often find her indoors, writing stories or oil painting.