Finding a reputable company to provide remote technical support services in the Philippines can be an arduous process. It is important to do your part in spotting not just the best but the perfect fit for your work requirement.
A reputable remote technical support provider is responsible for handling all the client's IT issues as well as delivering prompt responses as deemed required.
Why Should You Outsource In The Philippines?
English is the second commonly used language in the Philippines. This guarantees that most Filipinos can understand and converse in English. Furthermore, most of the globally renowned banks, BPOs, and businesses choose to outsource in the Philippines because of various reasons.
Cost-Effective
As a developing country, service fees for remote technical support in the Philippines are much cheaper when compared to other western countries like Canada, Australia, or in the UK. This way, you can advantageously enjoy the same quality service at a lesser cost.
English Proficient
Ranking 20th worldwide and 2nd most proficient English speakers in Asia, Philippines scores high in English Proficiency Index. This evidently suggests that approximately ninety percent of the population in the country can speak and understand English well.
Another advantage of outsourcing in the Philippines is that Filipinos speak neutral English which is more understandable thus preferred.
Ready To Adapt
Remote technical support jobs are becoming popular in the Philippines. As a consequence, Filipinos are getting familiar with this type of working condition. Since traffic jams are one of the top issues in metro cities in the Philippines, working from home is more convenient.
In rural areas where traffic jams are not an issue, the limited availability of local jobs is what hinders most of the qualified Filipino workers from landing a job.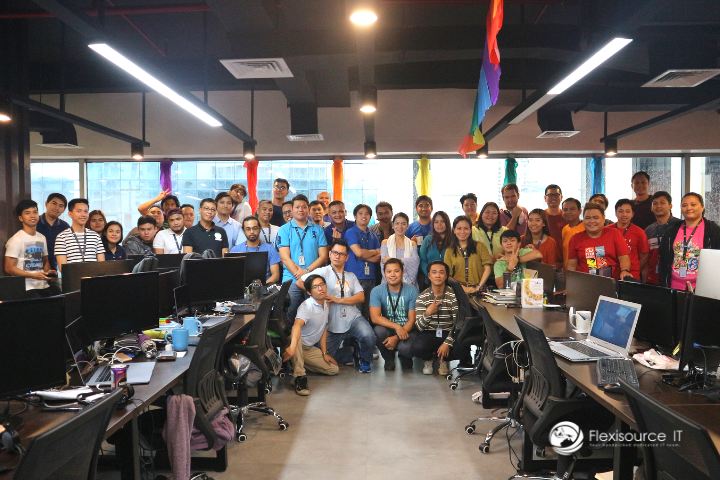 Finding A Reputable Remote Technical Support Provider
To keep your business operations running smoothly, finding a reputable remote technical support provider can help you achieve your business goals.
However, with a long list of reputable companies claiming they are the best, finding the best one that suits your needs is in the palm of your hands.
Here are some of the things you need to consider to spot the one that best works for you:
Price
The price for a remote technical support service varies depending on the service or package they offer. It is best to look for a service that matches your budget. You will also need to consider if a service you are looking for is a one-time project, short-term, or a long-term contract.
One-Time Project
There are various types of packages that a remote technical support provider may offer. Services such as a one-time project is a pay-as-you-need type of project. This means that you can resolve a certain issue on your operations and after it was resolved, the project is done.
Short Term
Short-term projects or contracts with remote technical support companies usually take place for months but not more than a year. Some providers offer monthly subscriptions depending on the nature of the service you are requiring. For monthly subscriptions, the client is required to pay a monthly-worth of service. This is a cost-effective way for business owners to manage regular maintenance and support.
Long Term
For long-term service contracts, monthly or annual payments may be imposed. It can be paid on a monthly basis or a full year payment depending on the client. There are remote technical support companies that offer a discounted price for annual offers.
Experience
In finding the best remote technical support company which works for you, one must take a look beyond what is being presented. This means taking scrupulous attention to details and thorough check-ups with your prospects.
Past Clients
One way of checking the credibility of your prospects is by learning previous clients' reviews and assessments. Knowing their past experience with the remote technical support provider you are eyeing will bring great contribution to your final decision. Good reviews and past clients' references entail greater possibilities of satisfaction and success rate.
Expertise
Another thing you need to check is the company's level of expertise and knowledge in the field. One can easily find out if the prospect company is a reputable one by browsing their achievements, success rates, recognition from the industry, and the likes. Those usually suggest that they only offer quality service to their clients.
Reputation
One of the most credible information you can rely on is the company's reputation. The best remote technical support company possesses a good reputation. Consequently, you can expect that they only deliver solid, reliable, and efficient support.
Services Offered
Running through the services which a remote technical support company is offering is also one of the things you need to consider. It is important to determine what type of service you are looking to minimise the mismatched and unintended expectation gap. There are various services that remote technical support providers may offer.
Personalized Support
There are instances wherein the type of service you are looking for may not be listed on the offered services. Asking if a remote technical support provider is offering a personalized support service may be an answer to meet your business' needs.
Some remote technical support providers actually provide custom structure services to fit your needs as a business owner. Depending on your requirement, it can be a 24/7 support service or a quick-job or as-needed type of service.
Things To Avoid
During your search for the best remote technical support company, stumbling on the dishonest schemes and deceitful providers is inevitable. Accordingly, knowing the red flags and things to avoid is essential in finding the best service provider to suit your needs.
Cold Calls
Some deceitful technical support scammers may call and pretend to be a representative from a reputable company. They will discreetly inform you that there is something wrong with your system that needs fixing. Be careful not to trust their words easily.
Remind yourself that it is still a total stranger you are talking over the phone unless their identification is fully verified and confirmed. Legitimate and reputable remote technical support companies will never contact you through phone calls, emails, text messages, and other media just to tell you there is something wrong with your computer.
Pop-Up Warnings
When receiving random pop-up warnings, carefully examine the message. Look out for spelling, grammatical errors, unprofessional images, and phrases which suggest an urgency to take action. Those techniques are commonly used among scammers to deceive prospect victims.
Ads In Confusing Search Results
Fraudulent companies which offer fake technical support services also post ads online. Some of them even appear in online search results for technical support.
Upon clicking that, it will direct you to a shady website or present you with a phone number hoping you will contact them for help. Remember that a legit technical support company will never confuse and ask you to call a phone number.
The Bottomline
In finding the best and reputable remote technical support company that fits your business' needs, one must not only be aware of the necessary considerations alone.
Understanding the terms, setting up your expectations, and knowing where to start looking is needed. Furthermore, being aware of the possible red flags and things to avoid is also essential to eliminate possible future mistakes.
Aileen Artiaga is a part-time writer, SMO specialist, and travel enthusiast. She is a curating content, analyzing posts performance, and delivering information to content marketing portals. She also manages her own YouTube channel.