Staff augmentation has become wildly popular for both business owners and young professionals who want a lucrative career. You can get staff augmentation almost anywhere, but there are some places where that can you more than what you ask for.
Before diving into the nitty-gritty of where you should outsource, what is staff augmentation??
Definition of Staff Augmentation
Staff augmentation brings you highly qualified skilled workers that are hired by an external company or agency. Such companies or agencies provide their clients with their experienced staff to work alongside the internal staff.
Augmented staff can work both in the office of the clients themselves or remotely. It can be easy to mistake it with outsourcing because of similar functions.
Staff Augmentation vs Outsourcing
Staff Augmentation provides the necessary workers or employees to be added to your internal staff. Outsourcing provides the necessary service or product without having other workers to be augmented in your team.
For instance, you can use staff augmentation to get more skilled search engine optimization team members under a contractual basis. In outsourcing, you can just outsource the whole SEO service especially if you do not have a team ready for it.
Both options are equally more affordable than having to seek out candidates and hire them for full-time positions. Not only do you spend more money on paying them, but you will also be spending time and human resources to make it possible. Outsourcing and staff augmentation companies just need your information to work on your projects. There is less paperwork involved.
Staff Augmentation Benefits
Obviously, staff augmentation in the Philippines would not be growing in popularity if there are no benefits to choosing it over your standard and traditional hiring processes.
Fewer Liabilities – You will have little to no liabilities for the augmented staff that will be working alongside your internal team. They are covered by the outsourcing or staff augmentation company that provided them in the first place.
No Additional Costs – Since augmented staff are hired by an external company, you will not be the one to pay for their bonuses, health insurances, employee benefits, and other expenses that are usually paid for by the employer. You are only paying for the service you acquired.
Flexibility in Staffing – At any given moment (depending on the contract), you can increase or decrease the size of the augmented staff depending on your requirements. This means that you can save more because you can trim the team as per your needs. If you want to get a project done quicker and better, you may also choose to add more augmented staff.
Morale – New people joining a team can sometimes be seen as a threat by older employees. Since augmented staff are not really regular employees, your internal team will not see them as a threat. Productivity and morale will not be negatively affected.
Possible Challenges with Staff Augmentation
Depending on your internal structure, you might still need to give training for the augmented staff. These training sessions may revolve around using proprietary software or other internal processes that they may need to use.
Communication of what you need from the augmented staff must be made clear so that they have what they need to know to do their part. There is also the challenge of having creative differences and arguments between the augmented staff and the internal team.
Where Should You Outsource or Get Staff Augmentation?
Australia has its own pool of incredible talents already, but workforce costs can be quite expensive especially for the information technology industry. The Philippines also has talented workers but they are amazingly more affordable than their Australian counterparts.
For instance, a junior (1 to 4 years experience) web developer using PHP and/or Magneto earns up to 65 AUD per hour. That already amounts to around 124,000 AUD per year. In the Philippines, the same web developer is paid less than 20,000 AUD per year. That's almost an 80 per cent difference.
Mobile developers are also in demand these days thanks to the increasing consumers that are always ready to download new apps. Some develop in Android or iOS exclusively, but others can do both. In the AU they earn around 192,000 AUD yearly for full-time senior positions. In the Philippines, they get paid around 30,000 AUD per year.
Quality Assurance or Test Analysts in AU earn around 134,400 AUD for those with up to 4 years in experience. In the Philippines, they get paid less than 15,000 AUD per year. That is a really huge discount.
IT positions are still one of the highest paid jobs in both Australia and the Philippines. This is because there is a high demand for such jobs considering that more companies are also in need of IT services or are providing them. The problem sometimes is that it costs too much to add more people for full-time positions.
The obvious solution is to outsource or use staff augmentation. Since the costs of paying for IT people in the Philippines is cheaper, it only makes sense that it is the country of choice.
Benefits of Investing in Offshore Team in the Philippines
Savings Savings Savings – As the data above have shown, the costs will certainly be cheaper if you choose to get your workforce from the Philippines through outsourcing or staff augmentation. Research has shown that companies that do so get an average of 60% in savings compared to going the direct hiring route in Australia. You will also be avoiding a lot of overhead costs such as holiday pay, various taxes, and superannuation.
One of the main reasons why the cost in the Philippines is cheaper is because of the difference in the standard of living. Even in urban areas, Filipinos do not have a relatively high cost of living. This means that the salaries are also evened out in the country which is also why most people do outsource or freelance work from international clients. The discounted costs are still bigger than what the local full-time salary pays.
Another reason is that the business process outsourcing industry in the Philippines is very competitive. There are hundreds of BPO companies offering similar services which means that they need to be competitive in their offerings as well.
More Manpower – Even if the Philippines is a relatively small country, there are still a lot of people that work in the BPO industry. According to Jobstreet.com, there are nearly 90,000 BPO fresh-grad employees, nearly 300,000 junior BPO employees, around 75,000 BPO senior BPO employees, and around 21,000 managerial BPO employees.
Scattered across the region, there are almost 250,000 BPO employees located in the National Capital Region, 57,000 in Central Luzon, 54,000 in Calabarzon and Mimaropa, 28,000 in Central Visayas, and nearly 15,000 in Mindanao. That's already a lot of talents ready to be utilized.
| | | |
| --- | --- | --- |
| Position | Philippines | Australia |
| | | |
| --- | --- | --- |
| .NET Developer(1-4 Years) | 15900 AUD | 145600 AUD |
| .NET Developer (5-7 Years) | 28200 AUD | 187200 AUD |
| .NET Developer(7 Years and Up) | 36000 AUD | 249600 AUD |
| PHP Developer (1-4 Years) | 15000 AUD | 135200 AUD |
| PHP Developer(5-7 Years) | 25000 AUD | 176800 AUD |
| PHP Developer(7 Years and Up) | 35000 AUD | 228800 AUD |
| Java Developer (1-4 Years) | 87000 AUD | 145600 AUD |
| Java Developer (5-7 Years) | 17700 AUD | 187200 AUD |
| Java Developer (7 Years and Up) | 20100 AUD | 228800 AUD |
| Mobile Developer (1-4 Years) | 15600 AUD | 145600 AUD |
| Mobile Developer(5-7 Years) | 24300 AUD | 197600 AUD |
| Mobile Developer (7 Years and Up) | 29100 AUD | 208000 AUD |
| Quality Analyst (1-4 Years) | 9900 AUD | 145600 AUD |
| Quality Analyst (5-7 Years) | 15900 AUD | 156000 AUD |
| Quality Analyst (7 Years and Up) | 24300 AUD | 197600 AUD |
| IT Project Manager (1-4 Years) | 14700 AUD | 176800 AUD |
| IT Project Manager(5-7 Years) | 23400 AUD | 228800 AUD |
| IT Project Manager(7 Years and Up) | 31212 AUD | 312000 AUD |
Even if they are cheaper in costs compared to the rest of the world, it does not mean that they are not talented. The BPO industry would not have bloomed if all of the talents turned out to be duds.
Philippines Top 10 Specializations in the BPO Industry
Customer Service – It goes without saying that customer service paved the way for the growth of the BPO industry in the Philippines. There are lots of call centres and contact centres scattered across the country. Customer service generally covers a lot of services such as inbound marketing, outbound marketing, automated services, and more.
Technical Support and Helpdesk – Closely related to customer service, technical support and helpdesks are still crucial for businesses. If you have a product or a service that consumers will use on a daily basis, you might need technical support. They are there to answer all of the concerns and queries from your customers. Without them, you might risk having to lose customers and get negative reviews in the process.
Telesales – Telemarketing has been around for several decades or so. With new technological advances, telemarketing also adapted. As long as there are people who are converted into customers through a call, telesales is here to stay.
IT-Network – IT has a lot of sub-industries because of all the complex services that are available. IT networking is just one of them. The service involves setting up and maintaining various network types for both residential and commercial purposes. For instance, a company might need a huge network infrastructure for its new building to house more employees. It can be hard to set up a network that scales alone. There need to be proper testing and security protocols in place to make sure that it will work properly even under heavy daily use.
Human Resources – HR is an essential part of any company. If your company is scaling up, you would need HR to keep employees happy and to handle all recruitment processes. Payroll and recruitment are two of the most popularly outsourced HR services out there. HR people also need to be kind and passionate as not to feel threatening to employees. Filipinos are known to be one of the most hospitable people in the world which makes them the perfect candidates for HR teams for your company.
Banking and Financial Services – Everybody has money one way or another. They will always need banks to secure their finances which is why the acquisition of talents has extended to outsourcing and staff augmentation in the Philippines.
Admin Support – When companies scale up, there are a lot of responsibilities that grow too. Administrators are needed and even they need their own assistants and support. If you have admins that need support or assistance, outsourcing and staff augmentation is the way to go.
IT-Software – Almost everybody is exposed to software. Even kids these days consume content through various software or apps on their smartphones or even smart televisions. The demand for content on such devices is still increasing which is why there is a constant need for developers and programmers. IT is also one of the most common college programs that are taken up in the Philippines. You can get talented IT software people there through staff augmentation at a lower cost compared to Australia.
IT-Hardware – IT companies use a lot of hardware just to keep their business going. They may need support regarding hardware requirements and maintenance which is why it is also ripe with outsourcing and staff augmenting opportunities. Seeking and recruiting full-time hardware professionals is also too expensive. You would be saving more money in outsourcing and getting augmented staff for your company.
Accounting – If you are a legit company, chances are you pay your taxes and employees. All of those numbers and figures can quickly become confusing. Hiring a full-time accountant may not be enough but too many can become too expensive. You can use staff augmentation instead to keep your finances in line and to still be compliant to Australian rules and regulations regarding taxes.
More data shows that most of what makes fresh grads to supervisors unhappy when working is a poor basic salary. Since you would be basically paying more than what the Philippine companies usually pay for full-time positions, that is already a great attractor of talent. Outsourcing companies often pay a lot more than the country's standard industry pay which most likely the reason why many are jumping in the BPO industry.
For Australian talents, you cannot really lower salary to save more. This might turn off potential hires and derail your company goals. Outsourcing and staff augmentation in the Philippines are two of your best options to get the best out of your money. Use the savings to improve your equipment or office. Maybe can even reinvest in outsourcing more or getting additional staff to get more projects done. More projects done can mean more revenue and growth for your company.
To know more about staff augmentation and outsourcing to the Philippines, talk to us. We can help you get started today. Get more value out of your resources.
Flexisource IT's commitment to excellence has created many long-time business relationships over the years and has continued to attract new customers across many different markets both locally and from abroad.
The company's culture of excellence is reflected in its selection of staff for itself and other business clients. After a rigorous screening system and internationally-accredited training, Flexisource IT's personnel are armed with the professional aptitude to fulfil any task requirements. If our clients have other specialized requirements, we help them find the person they're looking for. The value doesn't stop there as we provide an alpha project manager that helps communicate your goals to your offshore dedicated staff for free.
Our long list of currently existing clients is a testament to our commitment to excellence and delivering quality services. By aligning our clients' goals with ours, we're able to come up with strategies and tactics that don't only achieve their desired results but also help them save up on time and money. Through the years, they've remained our most loyal customers because of our staunch dedication to achieving their business goals in a timely and efficient manner.
Whether it's IT Development or Customer support services, Flexisource IT is dedicated to providing you with the kind of quality you would expect from a business partner rather than just another outsourcer.
If you're looking for a company that's dedicated to bringing you quality service, you have found the right one. Give us a call or send us a message and we'll get back to your shortly.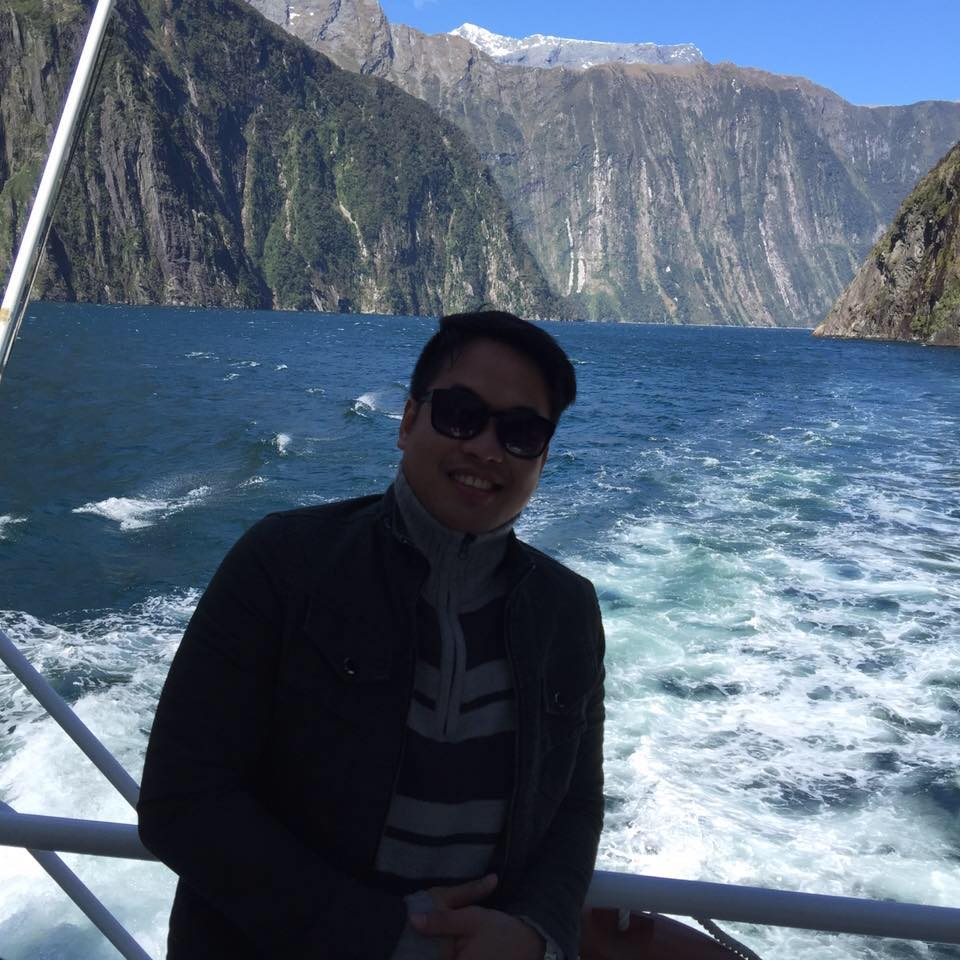 Bernard is a well-motivated and hardworking person who has acquired extensive training and experience in digital marketing. His broad experience in working with various international brands has helped him developed a strong capacity to manage multiple projects on strict timelines that adhere to brand identity and values. With his years of experience in digital marketing, he goes beyond the average marketers to help businesses achieve outstanding results.