In the men-dominated tech industry, it is challenging for women to be equals in the workplace. There's a major disparity in the numbers of men and women in the workplace in technology.
Powerful Tech Businesswomen in Asia
Most startups are run by men –from startup founders through investors to those in computing and technical roles. In 2015, the World Economic Forum women only comprised the 25% of people working in computing, and Asian women are only 5% of this number. In Silicon Valley women only 25% of computer jobs and just 11% hold executive positions.
Recently, a lot of women are rising through the ranks and starting to enter the tech scene, especially in Asia. Here are some of the richest and most powerful tech businesswomen in Asia:
1. Jean Liu
Jean Liu came from a financial family, being the daughter of the tech businessman and Lenovo founder Liu Chuanzhi and granddaughter of a senior executive banker at Bank of China Liu Gushu. She grew up surrounded by businesses, it's no surprise she's also an alum of Goldman Sachs who served for more than 10 years. In 2014, she joined as the president of the rideshare startup Didi Chuxing (then Didi Kuaidi), China's largest mobile transportation platform.
Didi can be found in 400 cities across China and has been valued at $50 billion which makes it one of the most valuable startups in the world, according to Forbes. She is also an advocate of women equality in tech positions and she ensures that women are given opportunities to rise to the top. What makes her one of the most powerful women in tech is her tenacity despite procuring breast cancer in 2015. She's also one of Forbes' Power Women 2018 awardee (46th place).
2. Zhou Qunfei
Asia's richest self-made woman is the mind behind the billion-dollar company, Lens Technology, a smartphone screen supplier for several big tech companies like Apple, Samsung, LG, Microsoft and Nokia. According to Forbes, her net worth as of March is $4.5 billion USD, making her one of the wealthiest women in China.
Her success, however, is not an easy feat. At age 16, she dropped out of school and travelled to Guangdong province in China to find better work. She landed a job on the factory floor and worked her way up. She started her entrepreneurial journey in 1993 when she ventured a watch parts company with her relatives in Shenzhen.
On March 2015, Lens Technology went public on the Shenzhen Stock Exchange 22 years after she founded her company. Zhou belongs to several Forbes lists in the recent years, including Power Women 2018 (#62), China Rich List 2018 (#54), Richest in Tech 2017 (#26), and Global Game Changers 2017 (#26).
3. Sun Yafang
Her chairmanship role on the telecom giant Huawei since 199 has led Sun Yafang as one of the most powerful women executives in the world. She has been one of the most reclusive, too. She landed on Forbes' List as 38th Most Powerful Woman in the World and was also listed as Forbes' Power Women in 2014, landing at 81st position.
She started her career with the tech giant as an engineer in the marketing and sales department in 1989 and assumed the person from 1999 until March 2018. Since then, she is taking a more public role in representing her company on events and engagements, posing for photo ops with statesmen, giving speeches, and accepting awards.
4. Thai Lee
Born in Thailand, Korean-American businesswoman Thai Lee has taken America by storm when Forbes reported her business SHI International became the largest woman-owned business in America. She co-founded the company with her then-husband Leo Kougan. She is currently the CEO of the company with an estimated net worth of $2.1 billion USD as of writing.
SHI currently employs more than 3,000 employees serving 17,000+ customers including big names like Boeing and AT&T. Thai Lee leads a simple life as the CEO. She drives herself to work, don't have a special office and don't have her own assistant to keep track of her activities and schedule. What makes her one of the most powerful women in tech is her ability to retain her employees for a long time and her sky-high customer retention rate.
5. Theresia Gouw
A woman of many firsts, Theresia Guow forged the path of being a leader and become the top American venture capitalist. She entered Forbes' Self-Made Women list with her estimated net worth of $500 million USD. She was the first person to enter Brown University in high school. She's also the first female investor at Palo Alto-based venture capital firm Accel Partners. She also became the first female partner and first female managing partner before she left the company to cofound Aspect Ventures.
Aspect Ventures is one of Silicon Valley's first female-led venture investing firms which focuses on IT and cybersecurity efforts. Theresia has been recognized as Time Magazine's 40 Most Influential Minds in Tech, and Forbes Midas List as one of the "World's Smartest Tech Investors," and current in Forbes' 100 Most Powerful Women List.
6. Roshni Nadar Malhotra
Roshni Nadar Malhotra is the only child of the business tycoon HCL founder Shiv Nadar. She worked as a producer prior to being as a brand building consultant of HCL before she became the executive director and CEO of HCL Corporation.
Roshni is responsible for the decisions of the enterprise that operates in technology, healthcare and infosystems. HCL played the central role in advancing India as an IT Hub in the world.
She has a big heart for social programs. She is awarded philanthropist of the year by NDTV in 2014 and Vogue India in 2017. She's also the Chairperson of the company's CSR Committee. Roshni is also a trustee of the Shiv Nadar Foundation that focuses on education, mainly contributing to the establishment of India's top colleges and schools.
7. Cher Wang
Hailing from Taiwan is the entrepreneur and philanthropist Cher Wang. She is the daughter of the plastics and petrochemicals conglomerate Formosa Plastics Group founder Wang Yung Ching. She is notable as the founder of VIA technologies in 1987 and the co-founder, president, chairperson, and CEO of HTC in 1997 with her husband Chen Wen-chi. In 2011, they were ranked as the Top 1 in Taiwan with a net worth of $8.8 billion USD by Forbes Magazine.
HTC is the world's first creators of smartphones and they took the top spot from Nokia to be the third largest maker of mobile phones next to Apple and Samsung. She's one of the most powerful and successful women in tech in Asia and belongs to Taiwan's most wealthy elite.
But more than the glory and fame, she is active in donating to charitable institutions and love to contribute to the education sector. She and her husband donated $26 million USD to set up Guizhou Forerunner College in mainland China in 2011. The school offers university-level degrees and vocational training for people from low-income families. She also donates to her previous university and its projects.
8. Solina Chau
The woman behind master business strategies is the Hong Kong local Hoi Shuen Chau also known as Solina Holly. She's the director of Li Ka Shing Foundation, a business partner in Cheung Kong Group, and a major stockholder of publication and advertising company Tom.com.
She is focused on philanthropy. Li Ka Shing Foundation focuses on investing in global education and healthcare projects. She also co-founded Horizon Ventures, an active funder of disruptive and tech-focused startups, according to Forbes. She's had a hand in investments including Waze, Skype, Slack, Hampton Creek and Facebook.
9. Doris Hsu
The women behind the silicon wafer giant GlobalWafers is Doris Hsu. GlobalWafers is the world's largest vendor of silicon wafers which are materials in making semiconductors. She's a female engineer that brought GlobalWafers into No. 3 spot globally, making her a force to be reckoned with in the industry. Her company supplies world chip builders like Intel, Samsung Electronics, and Taiwan Semiconductor Manufacturing Co.
Doris' leadership is considered by Nikkei Asian Review as one of the "Women to Watch in Asian Tech" in 2018.
10. Shilpa Vyapari
Shilpa Vyapari is the woman who penetrated the Japanese market that even the biggest IT companies in India couldn't do. Her company Indicus Software is in the middle of the internet of things or IoT. Indicus creates real-time data analytics tools that analyse the collected information collected wirelessly from sensors attached to various things like parking spaces, streetlights, solar panels, cars.
Even if her company is still small, Shilpa's tools have been adopted by Japanese manufacturers and local government authorities. She's been awarded "Jamshed and Shirin Gazadar Award" and "Lilavati Mehendaley Woman Entrepreneur Award."
These powerful tech businesswomen in Asia have made a huge impact on the industry. These industry leaders have worked their ways to the top and they are continuously breaking barriers.
Getting your business to be ahead of the race is never impossible with Flexisource IT. Our custom-fit business solutions to your problem can help you grow and scale your business quickly. Take out the time-consuming and expensive costs with Flexisourcing!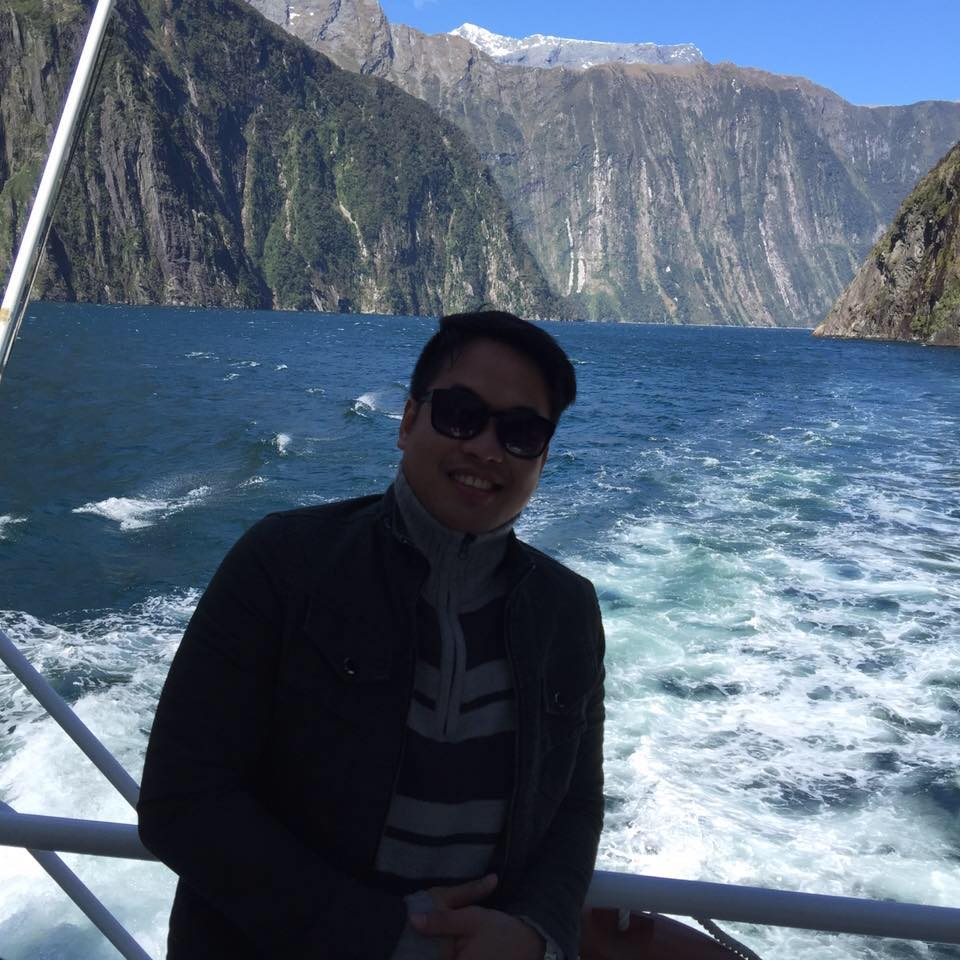 Bernard is a well-motivated and hardworking person who has acquired extensive training and experience in digital marketing. His broad experience in working with various international brands has helped him developed a strong capacity to manage multiple projects on strict timelines that adhere to brand identity and values. With his years of experience in digital marketing, he goes beyond the average marketers to help businesses achieve outstanding results.