The innovation and development happen real-time and before we know it, their products are already integrated into our daily activities. Businesses are moving into tapping the potentials of Artificial intelligence (AI) and automation of daily processes. Most companies are also implementing cloud computing and adoption.
Innovation opened opportunities of the extended reality, including Augmented Reality (AR) and Virtual Reality (VR). Companies are focusing on cybersecurity and data privacy as the processes become more complex and intertwined.
Companies are relying on interconnected devices and networks through the Internet of Things (IoT). Businesses harness the potential of Big Data and analytics to guide their companies in future decisions and strategies.
Continuous development in technology will only pave the way to more jobs for IT professionals. With more businesses shifting to integrating their activities with innovative tools and strategies, it's not surprising that IT professionals will continue to dominate the job market, generating new jobs in the process.
Here are the 10 most in-demand and emerging IT jobs in 2019 and probably, for the years to come.
1. AI/Machine Learning Engineer
The future of tech is going towards the integration of Artificial Intelligence (AI) and automation of processes. AI-enabled technology is increasingly being integrated into the various business, education, finance, and medical processes.
AI enhances productivity, efficiency, and accuracy which enables organisations to switch to automation instead of manual processes. Companies using AI systems gain a competitive advantage among their competitors.
According to job market website Indeed, the average salary of AI/Machine Learning Engineers in Australia is averaging A$105,654 per year. Meanwhile, the average income of these AI professionals according to Payscale is A$116,000.
2. AR and VR Developer
Augmented and virtual reality opens doors in a deeper connection of businesses to their audience. AR and VR pave the way for opportunities, especially in improving Customer Experience.
In retail stores, for instance, customers can virtually look at products from every angle without going to an actual shop. In construction, IKEA developed its won app enabling its customers to try furniture pieces in their homes virtually before they buy them.
VR was often only associated in gaming until recently. Many businesses from various industries explore the possibilities virtual reality can offer. Construction companies are hiring VR Developers programs that help their clients walk through a building before its actual construction; schools and universities can use VR for an integrated classroom experience.
AR and VR Developers can earn as much as A$105,000 annually in some companies according to Glassdoor. According to Indeed, the job demand for AR and VR skyrocketed by 93% since 2015. Careers in this sector surely are in-demand.
3. Cybersecurity Engineer
In an interconnected era, cybersecurity is a major concern of most companies and consumers. Ensuring the systems are invulnerable to attacks and protecting personal data are the biggest challenges in cybersecurity.
More and more people are concerned with the security of their data, especially in a world where pretty much everybody —individuals, societies, companies, government, and critical infrastructure —are all dependent on the interconnected systems, networks, and devices.
According to a report from Cybersecurity Ventures, global spending on cybersecurity will exceed US$1 trillion between 2017-2022. In 2018, the Victorian government in Australia supported cybersecurity startups with A$450,000.
In the United States, the Bureau of Labor Statistics reported job growth in the cybersecurity sector by 37% annually until 2022 —which was probably a conservative estimate. Entry-level pay for the sector accounts US$10,000 better than the national median pay in the US and higher ranks can get as much as US$500,000 annually.
4. Python Developer
As an effect of the rise of AI and machine learning technologies, the demand for Python developers also significantly increased. It's one of the most popular programming languages in Enterprise.
Since Python is a high-level programming language, it can be used for developing GUI applications, websites, and web applications. It allows developers to focus on the functionality of the application as it takes care of the menial programming tasks.
According to Indeed, the average salary of Python developers in the US is US$123,73 per annum, and the average salary in Australia is A$111,190 annually.
5. Java and Javascript Developer
With Java as one of the leading programming languages today, Java and Javascript developers will stay in demand throughout 2019.
Even with the estimated nine million Java and Javascript developers worldwide, the occupation is still high up on the list of most in-demand jobs. Aside from its accessibility, it's also easy to use. The language is easier to compile, debug, write, and learn compared to other programming languages.
Java is currently heading the race in Android mobile application development and enterprise backend development. Moving forward, more and more Java developers globally will be in-demand by companies using Java.
Salaries average US$70,000 annually in the US according to PayScale, while it can average A$90,000 annually in Australia.
6. Data Scientist and Data Analyst
Data science and analytics is one of the most in-demand jobs in the US since 2015 and is still expected to stay as a high demand job in 2019. Businesses, organisations, and institutions rely on data science in improving their processes.  
Data scientists and analysts were usually employed on Research and Design works, they are now needed by almost every company since there's a massive chunk of data to be collected and used to aid businesses in their decisions and strategies.
Data analysis involve two methods (prescriptive and descriptive) which provide various insights for organisations. Businesses, for example, need data scientists and analysts to translate the data and combine them with other tools and techniques to get the companies to its aspired direction.
In Australia, Data Scientists and Data Analysts earn A$118,000 on average annually. And according to Linked In salary data, the same positions can earn you as much as US$107,000 in the US.
7. DevOps Engineer
More organisations are seeking DevOps engineers as the workflow of DevOps becomes more popular. DevOps Engineers oversee code releases along with developers and IT staff. They can work on either as developers that delve in deployment and network operations or as system administrators who are passionate about scripting and coding.
In 2017, the number of job postings in Indeed rose from 1% (2012) to 24%. According to Glassdoor, DevOps Engineer ranked second as the best job in America in 2018. Glassdoor lists the average income of DevOps Engineers at US$116,000 per annum and A$107,000 per annum in Australia.
8. Scrum Master
Organisations utilise Scrum in organising software development and more project managers and product owners will subscribe to this Agile methodology. Scrum masters are in-demand just as much.
The role of Scrum Masters is maturing and organisations utilise the advantages of Scrum in scaling their businesses. The short iterations of sprints and daily scrums help projects to be finished quickly by dissecting portions of the project in succession until it is completed. Scrum masters facilitate the overall development of the product, whether it's on an individual level to product owner level.
Scrum Masters have been in-demand for the years, and the need for them increases by the year. According to LinkedIn, the job growth of the Scrum Masters achieved 400% in 2017. According to Glassdoor, Scrum Masters in Australia are paid A$110,000 on average while Scrum Masters in the US are paid US$93, 285 on average annually.
9. Cloud Engineer
Majority of businesses already shift towards cloud adoption for their systems. Organisations shift and migrate various aspects and functions of their business to a cloud-based system. Whether it is a public, private, or hybrid cloud infrastructure, companies certainly need the collaborative effort of Cloud Engineers.
Indeed reported that the demand for jobs related to cloud computing increased by 108%  between 2015 to 2018. As one of the most in-demand jobs in 2019, these experts surely will find a lot of interested employers, since most companies are shifting from on-premise infrastructure model to a cloud-first approach in designing their new environments.
Cloud Engineers can earn an average of US$116, 792 per year in the US and A$112,000 in Australia annually.
10. Internet of Things Engineer and Developer
With smart homes emerging in the market and smart cities are firmly plotted on government agendas, Internet of Things (IoT) Engineers and Developers are emerging jobs springing form the new opportunities brought by the interconnected world.
The interconnectivity creates new applications for this growing market and IoT engineers and developers are needed more than ever. IoT development is growing exponentially with a projected $772.5 billion spending in 2018 and a forecasted $1 trillion mark in 2020.
The unexplored possibilities of incorporating IoT in various aspects of businesses will drive more jobs in the IT industry, particularly in IoT engineering and development. With an average base pay of US$ 104,264 per year according to Glassdoor, more professionals will be encouraged to explore opportunities as IoT engineers and developers.
Innovation is inevitable. Companies can only prepare for the shifts in technology to stay relevant and have a competitive edge among their competitors. Since technology will keep improving and new advancements will spring,  the demand for IT-related jobs will not die down anytime soon.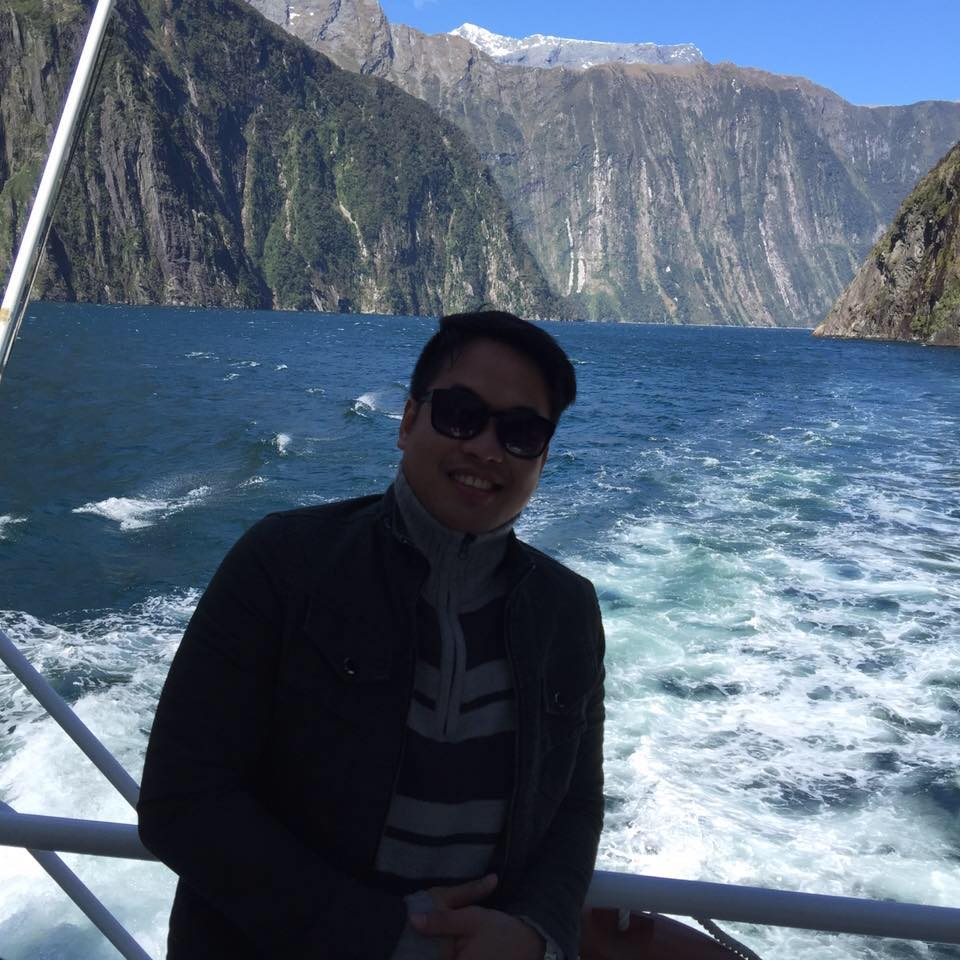 Bernard is a well-motivated and hardworking person who has acquired extensive training and experience in digital marketing. His broad experience in working with various international brands has helped him developed a strong capacity to manage multiple projects on strict timelines that adhere to brand identity and values. With his years of experience in digital marketing, he goes beyond the average marketers to help businesses achieve outstanding results.