As an SEO Specialist, you know how important it is to update SEO metrics like Authority Score (AS), Domain Authority (DA), Domain Ratings (DR), Referring Domains (RD), Impressions, and more. These metrics are a huge factor in your SEO strategy. It gives you an idea of how effective your campaigns are with the ever-chancing algorithm of Google. You can also use this to formulate your new SEO strategies.
If you are up to date with SEO metrics, you probably have heard about Majestic's Trust Flow and Citation Flow. If you are not familiar with these two, it's basically created to improve over Majestic SEO's AC rank. But it has become famous throughout the years.
This article will help you understand trust flow, citation flow, and what is a good majestic trust flow score.
What is Majestic Trust Flow?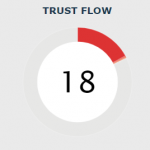 In essence, Majestic Trust Flow measures a website's perceived trustworthiness based on the reputation and quality of the links directed from other websites. It provides excellent data and insights when analyzing your SEO campaign. To put it simply, it's a rate of trust that your website has.
Although not directly associated with Google Algorithm, Majestic trust flow can be used as a factor in any page. The basic concept is that it determines the link pointing to your website, indicating that your content is of quality. Any website linked to you must be authoritative or of good quality to further increase your trust flow.
Likewise, a good Majestic trust flow can also bring organic traffic to your website. If your site has a high trust flow, that means it has a lot of quality backlinks. Google rewards sites with high-quality backlinks and thus will get a higher rank in SERPs.
What is Majestic Citation Flow?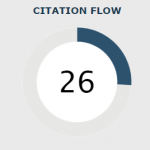 On the other hand, Majestic Citation Flow is a metric trademarked by majestic that refers to the number of websites directing to your website. It predicts the influence a URL has based on the number of the website link to their page. In short, it's basically your website's popularity ranking based on the links from another website.
Unlike the trust flow, citation flow does not count the quality of the website linking to you. For example, if you get numerous links from sites like porn sites, gambling, or spammy, these links from the various porn sites give the pages linked a citation flow. Most sites like these have a very high citation flow, but these links are not qualitative.
How does trust flow and citation flow work together?
Trust Flow and Citation Flow do not necessarily correlate with each other. A good trust flow is much more complex to get than a citation flow. The citation flow always increases as more websites are redirected to your website. If the trust flow increases, then your citation flow will also increase. However, Trust Flow does not always get higher because there are a lot of links that might not be great or are not relevant to your niche.
So, if a website with high citation flow but low trust flow links to your website, this might negatively impact your Majestic trust flow. Even if you are executing a qualitative backlinking strategy, there are always some sort of backlinks that are not very qualitative or relevant to your website.
What is a good trust flow?
When executing your quality link strategy, it's essential to also consider the trust flow score of the website you are requesting links from. You need to know whether their site's score is good enough and will benefit your site. Here are the three categorical ranks to determine what is a good trust flow score:
Higher than 50

– This score indicates a high level of trust. If your site is in this range, you can perceive its trustworthiness to sites like YouTube, TED Talks, Yahoo, LinkedIn, Vimeo, etc.

Between 10 to 50

– This Majestic trust flow score indicates the average level of trust. eCommerce websites and other news websites like Reuters are in this range.

Lower than 10

– This reflects a superficial level of trust. Most brand-new sites or spammy sites may fall to this range.  If your website falls to this range, you might want to revisit your approach to SEO and your link-building strategy.
In addition, the average trust flow and citation flow ratio should be 0.50. Having a much higher Citation Flow than Trust Flow can affect your ranking. It indicates your website is hosting a bunch of low-quality links and content.
How to check your TF & CF?
If you are now convinced and are planning to implement a trust flow metric to your website, then the next step is to know how to measure trust flow and citation flow rating. Measuring these scores is the key to success in any backlinking campaign.
While there are tons of trust flow tools available online, they are probably cost a lot. Still, there are a lot of free backlink checkers available that works as citation flow and trust flow checkers. But one of the best tools is no other than Majestic's browser extension. This add-on is available both on Chrome and Firefox. This tool lets you check your own page and any outside page you link to make sure it has a high trust flow score. It helps you to be aware of any webpage that might bring your own score down.
How to increase trust flow?
Now that you know how to determine a website and webpage's trust flow, you can now include majestic trust flow in your marketing campaign.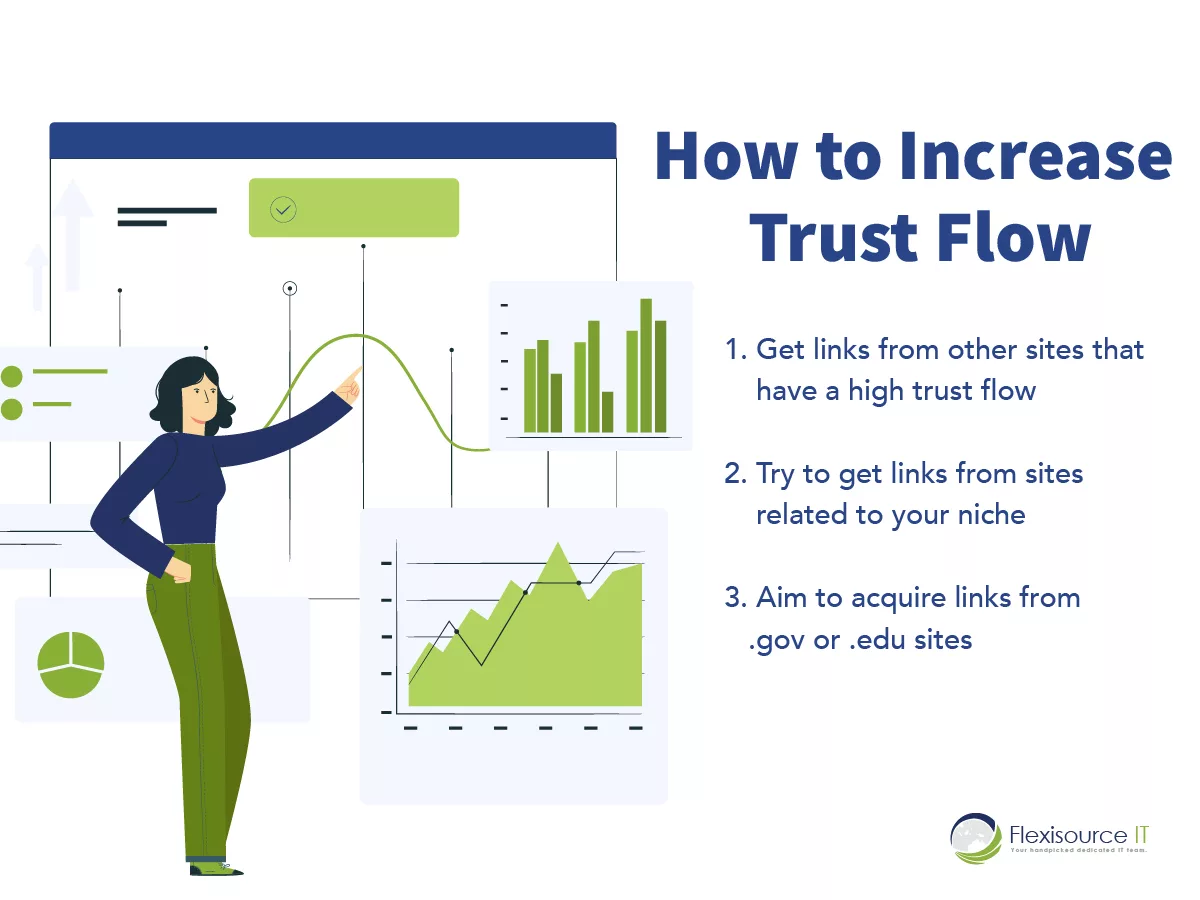 First, you need to better optimize your website's keyword and backlinking and see a steady rise in your ranking on SERPS as search engine rewards you better.
Likewise, you also need to create high-quality, keyword-focused, fresh, and innovative content on a topic related to your niche. Some of these will naturally acquire autoreactive backlinks on the way. This is the most organic strategy you can implement to increase your majestic trust flow. It might take some time, but it can also help your organization build a stronger brand.
Likewise, when building pages, adding meta tags and descriptions can help you make your website's authority as well as a topic relevant. Which can play into a higher SERP ranking and eventually trust flow rating.
Another strategy is for you to guest post on other websites. You can try targeting sites with .edu (educational institutions) or .gov (government bodies) if they allow it. The critical element here is to include links that will route to your website. But do not overdo it. The excellent backlink to your page should be at least two to four links.
How can I use TF to work on my SEO?
As mentioned earlier, Majestic trust flow and citation flow provides several advantages in terms of a website's marketing campaign. It's excellent in determining the value and efficacy of your website's overall SEO campaign.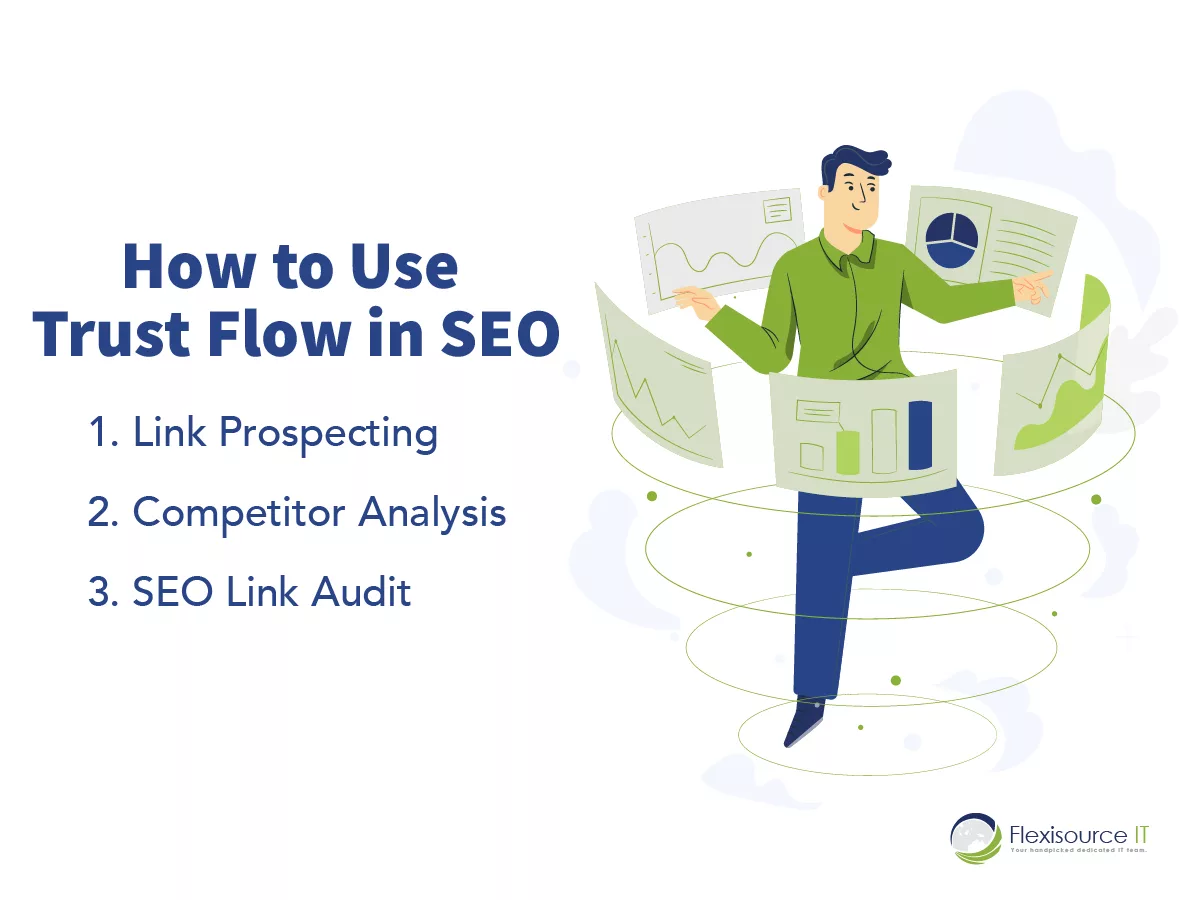 However, you can also utilize these SEO metrics in various ways other than your website's trustworthiness. This may include:
Evaluate the Value of any Link Building Opportunities
By looking first into a website's trust score, you can avoid sites that may negatively affect your domain's majestic trust flow. This is an excellent method to include in your outreach strategy when link building.
SEO Audit to Identify and Clean Toxic Backlinks
Some websites practice Black Hat SEO or Negative SEO that involves tarnishing your website's reputation by linking malicious websites to your domain. So, if you notice a pattern of links from domains with 10 or less trust flow, you may be being targeted by a competitor. You need to look out for these toxic backlinks and disavow these links. While these may short term affect your topics, they will help you, in the long run, to get rid of your dishonest competitors
Analyze your Competitor
Majestic Trust Flow can help you determine keyword-focused topics that you need to outperform competitor sites. The best extensions for competitor analysis can also reveal content you may want to include in your marketing strategy.
Maintain your Topical Relevance to your Niche
When creating content, it's essential to remain focused on your target market. This can help you gain higher visibility in search queries as long as you target the right keyword. However, your keyword-focused content mustn't diverge far from your target focus, which might confuse the SERP. Your content might compete with irrelevant topics. Evaluating your topical trust flow SEO will help you ensure that you stay on track and your content are linkable to related websites.
Conclusion
Majestic Trust Flow metric is handy for SEO masters. It can help them optimize their website to stay relevant and gauge the strength of any backlink opportunity. Like any other SEO metric, Trust Flow and Citation flow do not necessarily correlate to a higher ranking. Still, a higher trust flow is helpful for link building and others.
Suppose you are looking for a company to help you increase your trust flow. In that case, Flexisource IT offers the best SEO services in Australia. Contact us now.
Pamela is a full-time content writer and a lifelong Philomath. Her previous experience as a research analyst made her passionate about traveling the world and understanding how it works. During her day off, you can often find her indoors, writing stories or oil painting.