Information technology developers are in high demand these days. Companies are always looking for specialists who can help them with their software development and other IT needs. 
There are many benefits to hiring offshore IT specialists. One of the most important benefits is cost savings. IT specialists in countries like the Philippines can be hired for a fraction of the cost of specialists in developed countries.
Another benefit of hiring offshore IT specialists is that they can provide 24/hour coverage. This means that your company will always have someone available to fix any problems that may arise, no matter what time it is.
Hiring IT specialists can be a daunting task, but by keeping a few key things in mind, you can be sure to find the perfect candidate for the job. So, without further ado, let's take a look at some of the things you need to consider when hiring your next IT rock star.
The Type of IT Services You Need
You must first determine what type of IT professional you require before writing a job description and placing an ad, as information technology encompasses a wide range of skills. The following are some of the most common IT job titles, along with brief descriptions. Note that there are even more specializations within each of these categories.
Computer network engineers

plan and build networks and intranets to keep your company's technology running smoothly.

IT Project Managers

are the ones who plan and implement IT projects.

They frequently lead teams of technical experts and communicate with executives to ensure that their vision is realized. IT project managers have both technical and people management skills, allowing them to guide a project to completion on time.

A web developer is someone who creates and maintains your company's website. They have the ability to build a website that your customers and clients can use. Even small businesses are hiring web developers and demand generation specialists these days to help them expand their online presence.
Database administrators

create systems and processes for securely storing your company's and customers' data. They assist employees in accessing certain information, in addition to keeping confidential information safe. Database administrators are frequently in charge of troubleshooting data retrieval issues and recovering any corrupted or lost data.

Administrators of Network Systems

are in charge of your company's computer network and provide support to your employees, assisting them in setting up their systems and resolving any issues that arise, all while ensuring data integrity and security. In today's remote workforce, the network systems administrator plays a crucial role in helping remote employees set up and hit the ground running.
The Scope of the Job
Define the job role precisely. How will you know when you've found the perfect candidate if you haven't clearly identified what you are looking for? It is important to consider the following factors when defining the ideal candidate:
The role's major objectives

The most difficult aspects of the job

The role's basic responsibilities

Whom this role interacts with the most

The required knowledge and skills to succeed in the position

The necessary personality and soft skills needed for this job
Mapping these out can help you avoid hiring "the best you spoke with" and instead hire "the best talent for your organization."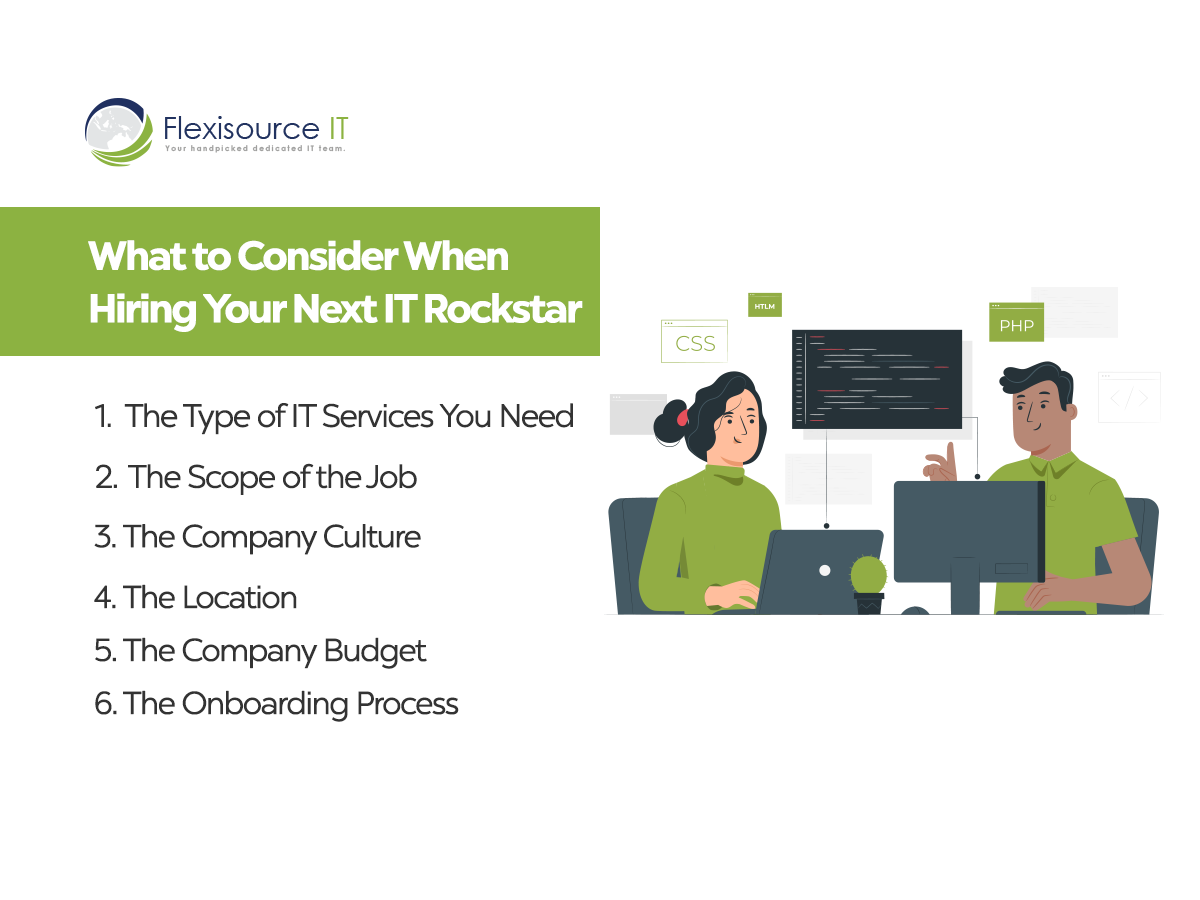 The Company Culture
Make the most of your organization's culture. As we all know, a bad culture fit can break up a band. Making sure your IT candidate is a good fit for your company benefits everyone, not just the new hire. Culture should be used in two ways during the hiring process.
Use your company culture as a recruiting tool
Consider how a potential hire would benefit from working for your company. Aside from traditional medical and dental benefits packages, what do you have to offer that they might be looking for? Is it adaptability? Is it the ability to communicate with executives and make quick decisions? 
Knowing what cultural benefits your company offers employees can help you recruit the best IT candidates. 
Assess potential hires for a culture fit
Take into account the types of people who thrive and fit in with your culture. Take the time to draft interview questions that will assist you in identifying people who share your culture. 
For example, it has been known that work can get demanding and overwhelming for both IT staff and decision-makers. If your company thrives in a fast-paced environment, you'll need an IT specialist who can keep up with the pace and is adaptable enough to meet the growing demand.
In this case, you might want to ask how they cope with a demanding workload and how they prioritize tasks. Furthermore, you would want to know if they were able to solve problems through an analytical thought process that could be repeated in your company.
Then, pay attention to their response to see if it matches how you would handle the situation in your company.
The Location
Find overseas programmers that can fit right in with your organization. Before assembling a team, you have the option of hiring an agency or hiring individual developers. This would require a lot of research. However, outsourcing companies like Flexisource IT make it easier to find offshore developers.
One important consideration is where you will outsource software development. The most popular destinations for offshore software development are Asia, specifically the Philippines and India, and a few European countries.
The location is crucial. When looking for offshore IT specialists, it's important to think about cultural compatibility, as this can affect communication. Many developers in popular outsourcing locations might not have English as their first language. This doesn't mean they are less qualified, but it is important to think about how the difference in communication might affect the project.
To get the best of both worlds and avoid any miscommunication, you need to find an offshore development team that can communicate well with your in-house team.
The Company Budget
Of course, you won't be able to hire an overseas programmer if their rates aren't within your budget. When negotiating the project's cost, make sure the outsourcing company specifies which services and infrastructure are covered by the total cost and which are not.
One of the main reasons companies outsource is to take advantage of the outsourcing agency's superior infrastructure, which they lack.
As a result, the total cost must account for the cost of utilizing the agency's infrastructure. Be aware that, while you should not choose the cheapest agency, price does not always imply quality. The amount requested by an agency must not only match the services provided but also the value delivered.
A correct understanding of what is included in the final cost is essential. It's a common misconception that the final amount will be determined solely by the rates at which developers work.
When budgeting, remember to factor in development time. The longer the development time, the more you'll have to pay. Also, keep an eye out for hidden costs that can quickly add up. You can solve this problem by reading reviews of your potential partners' work and estimating how long it will take you to complete the project and whether any pitfalls exist.
The Onboarding Process
Last but not the least, you must consider the set of challenges that come with remote hiring.  To make the onboarding much easier, you'll need to make a few adjustments when guiding remote candidates through the hiring process.
Before your employee's first day, get them set up. Make sure that all of their employee credentials and logins are in place, as well as the necessary equipment before their first day.
Another thing is giving them a heartfelt welcome. This may appear simple, but it can go a long way. Make a video introduction with the new hire's team to make them feel at ease. Remember that they are joining your company at a completely different point than previous employees. Even if you can't be in the same physical location, make them feel welcome.
Lastly, you have to make yourself available during your new hire's first few weeks. It's all too easy to say you're available while failing to follow through in practice. Undoubtedly, your specialists will have questions. 
Because they are from overseas, they can't just come into your office or lean over to ask their coworkers. It is very crucial to make them feel at ease using remote communication channels. When onboarding, it's critical to over communicate information and make yourself open to questions.
The Bottom Line
One of the most important benefits of hiring offshore IT services is that it can help you save money. When you hire specialists from another country, you can often get them at a lower rate than if you were to hire them domestically. 
In addition, hiring offshore IT specialists can also help you get access to a wider range of skills and experience. They often bring with them a wealth of experience that you might not be able to find domestically. 
Finally, hiring globally can also help you improve your company's image. When you hire IT specialists from another country, it shows that your company is open to working with a global talent pool. This can help improve your company's image and reputation.
By keeping these considerations in mind, you can be sure that you will get the most out of your offshore IT specialist. So, what are you waiting for? Contact us today to kickstart your search for your next IT rock star!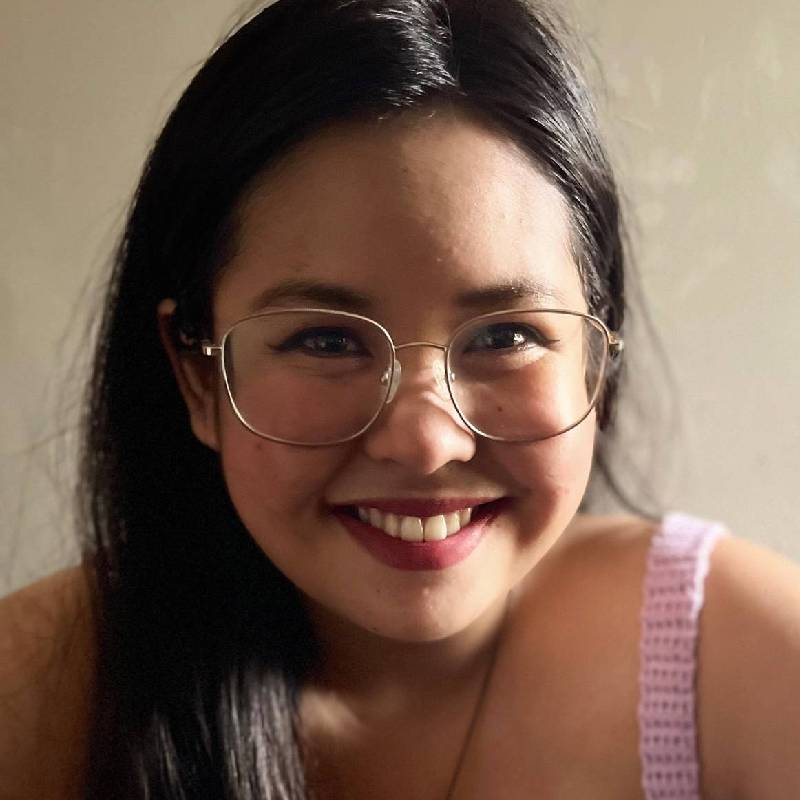 Viel is a writer with a passion for weaving words into stories that capture the imagination and engage the public. An avid reader and enthusiastic foodie, she can often be found with a mug of coffee in hand. When she's not writing, she loves spending time with her family and friends.