The Southeast Asian region displays promising economic growth that drives many foreign investors to support startups and businesses. With its overall growth, it is no surprise that Southeast Asia could serve as Asia's next economic powerhouse, enough to compete in the global market especially on trade in the service sector.
Association of Southeast Asian Nations (ASEAN) reported in their Statistical Year Book in 2018 that the region has exported US$360.5 billion in 2017, with Singapore, Thailand, Malaysia, and the Philippines as frontrunners of service exports. Consistent economic growth within the region drives further foreign investments throughout the years.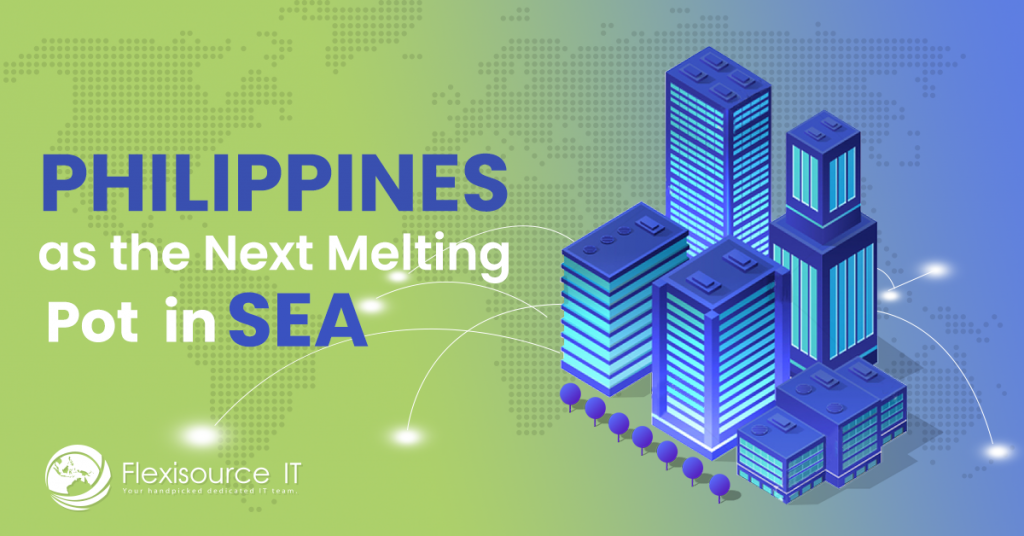 Sitting at the centre of the region, the Philippines is the economic melting pot of Southeast Asia. It exhibits promising potential in further economic development next to the developed economic powerhouse Singapore and the country ranked 26th of the best countries open for business, according to US News and World report 2019.
Its prime location in the Asia-Pacific and diverse cultural influences throughout its history (from its Malay blood, Chinese influence, Spanish colonization, American acquisition, and Japanese occupancy, to its modern heritage and combined Eastern and Western culture).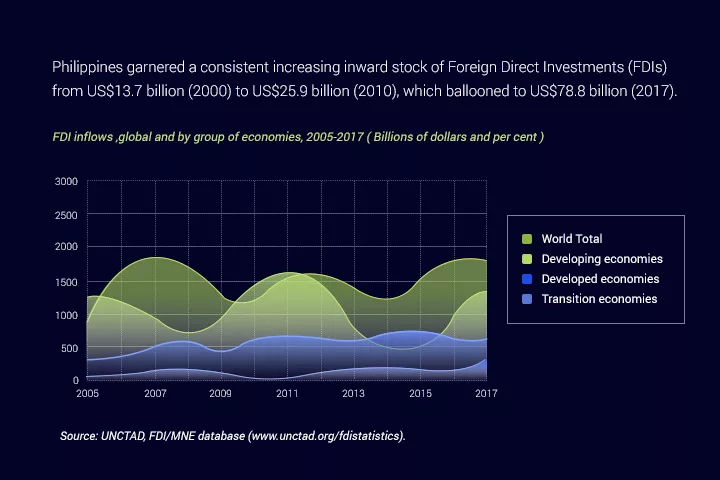 Philippines garnered a consistent increasing inward stock of Foreign Direct Investments (FDIs) from US$13.7 billion (2000), US$25.9 billion (2010) which ballooned to US$78.8 billion (2017). These figures indicate the trust and business confidence in the country, according to United Nations Conference on Trade and Development (UNCTAD) World Investment Report in 2018.
In 2016, the country's FDIs inflows were US$8.3 billion which grew up to US$10 billion in 2017. Philippine Statistics Authority (PSA) projects around US$14 billion GDP from services and forecasts around US$15.5 billion in 2020.
In line with its economic partnership with ASEAN member-states, the Philippines has improved laws to give way for investments and business opportunities. The ASEAN Economic Blueprint of 2025 aims to strengthen its services integration within the region through the implementation of ASEAN Trade in Services Agreement.
In the same UNCTAD World Investment Report, the country has launched the digital program called Philippine Business Data bank that aims to shorten the application and renewal time for business permits. Over 200 Special economic zones in the country are operating that incentivize foreign investments with Income Tax holiday (ITH) or 100% exemption for PEZA-registered foreign businesses.
Exploring Philippines' Service Sector, rise in ICT Industries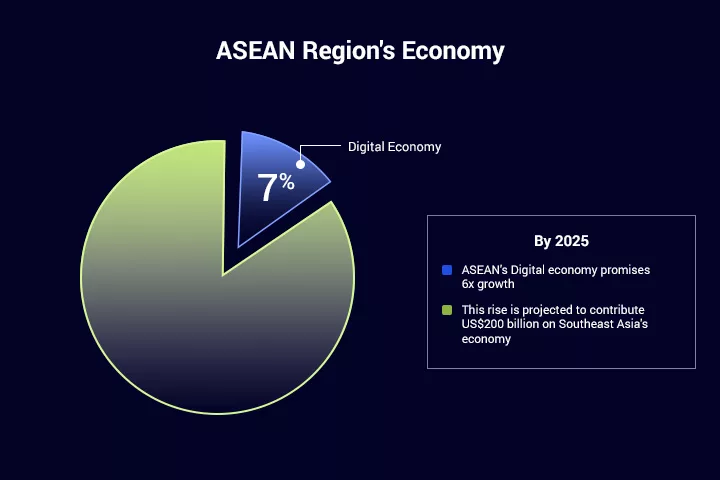 ASEAN's Digital economy is still on its budding stage, but ASEAN's Digital Economy is projected to uplift the region's economy by US$1 trillion by 2025. The region's Digital Market can grow more than six times which can be equivalent to US$200 billion in 2025, as stated with the ASEAN Economic integration Brief in November 2018.
The Philippines' rising service sector is one of the key drivers of its developing economy. The service sector alone comprises 57.5 % of the country's GDP in 2017 according to the ASEAN Key Figures Report in 2018. The country is known for providing highly skilled talents especially in the Telecommunications, Computer and Information Services which shared US$5.8 billion of its export trade in services.
Filipinos are highly-educated in terms of global skill competency. The government invests on almost 1/3 of its annual budget in education to produce capable individuals working for the Philippine society. Its highly-skilled workers excel in different industries such as business process outsourcing and IT industry locally, and healthcare and construction industries which are in-demand abroad.
On Information and Communication Technologies (ICT), the Philippines is one of the most competitive globally. The country is the third highest ranking English speakers in the world; Filipinos can speak like a Native English speaker. Competent ICT-integrated educational system backs the Philippines as one of the best in the region.
ASEAN ICT Masterplan of 2015 that was rolled out in 2013 targeted improvements in the region through six strategic thrusts as its objectives: economic transformation, people empowerment, engagement, innovation, infrastructure development, human capital development and bridging the digital divide. The Masterplan establishes ASEAN as the rising Global ICT Hub that produces highly-skilled ICT professionals with global competencies.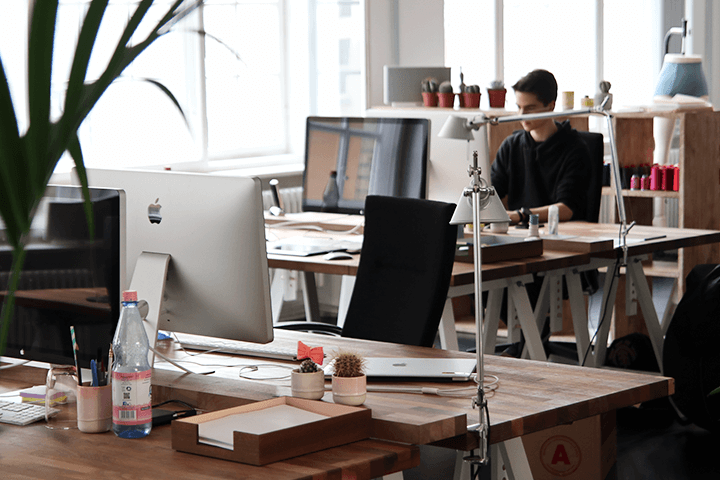 The Philippines' highly-skilled ICT professionals are one of the reasons why many multi-national tech corporations such as AT&T, Telstra, and Oracle, establish and outsource their business processes in the country. Filipinos provide excellent service with their customer-oriented nature with a lower operation cost versus when international companies hire in-house personnel.
Giant outsourcing companies prospered in the country and have been serving multinational companies from small startups to corporations. With the Philippines as the economic melting pot of Southeast Asia, investing your business in the country can lead to a profitable business, especially for foreign businesses.
If you're looking for a great investment or you just want to outsource your business processes, consult with a reliable business partner. Flexisource IT is your best gateway to outsourcing the best Philippine talents. We offer various services on IT, BPO, and Digital Marketing. Explore opportunities in the rising melting pot of Southeast Asia, the Philippines!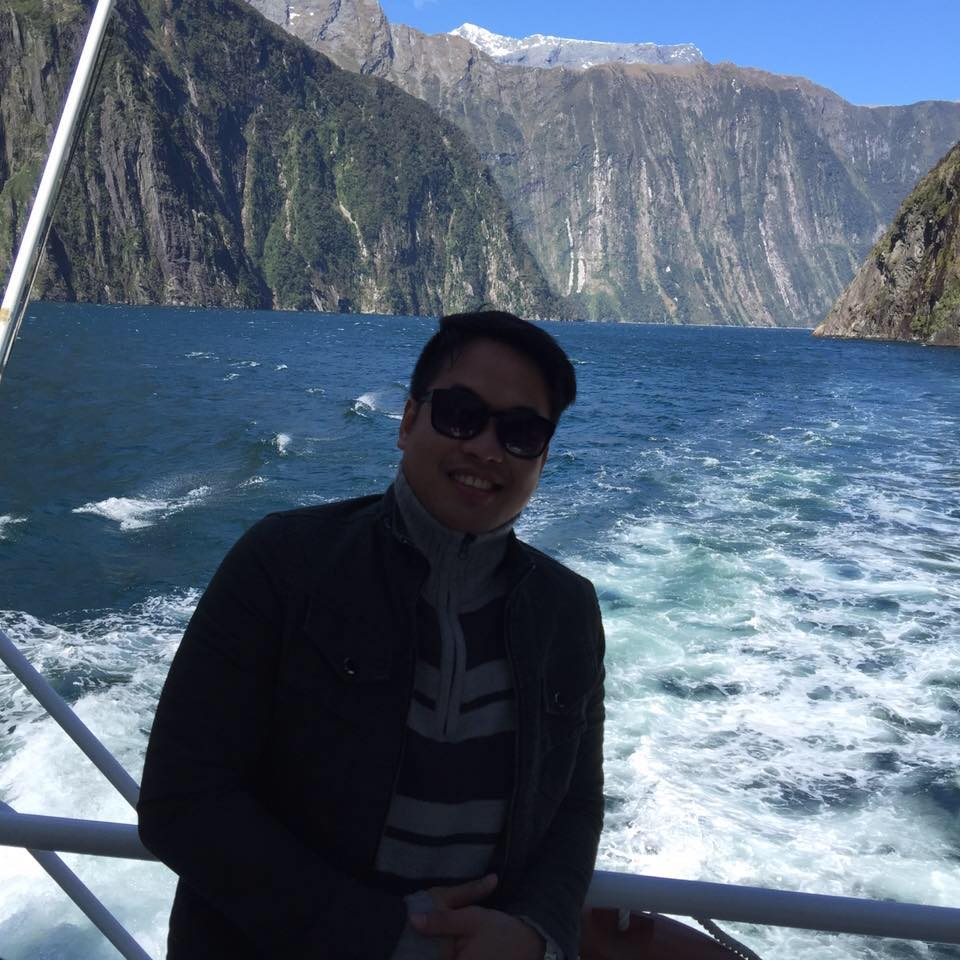 Bernard is a well-motivated and hardworking person who has acquired extensive training and experience in digital marketing. His broad experience in working with various international brands has helped him developed a strong capacity to manage multiple projects on strict timelines that adhere to brand identity and values. With his years of experience in digital marketing, he goes beyond the average marketers to help businesses achieve outstanding results.