In recent years,
Southeast Asia
emerged as one of the world's leading region in the growing startup industry worldwide.
Asia-Pacific Region received the majority of venture capital in recent years. In 2017 alone, the investment deals quadrupled to 524 compared to deals in 2012 according to Bain & Company brief. With consistent growth and interest in the region, the Asia-Pacific is projected to produce 10 startup unicorns by 2024.
From 2013 to 2017, US$4.8 billion of US$7.8 billion global investment was received by Asia-Pacific, according to the study by investment management company JLL. The region is a prospect investment hub because of its consistent growth business-wise, economically, and technologically.
Rise of Southeast Asia unicorn startups
In a survey conducted by professional services firm PwC, the majority of the 700 business leaders they interviewed named ASEAN APEC as the economy with the "right conditions to spark the next unicorn startup" after US and China.
The number of unicorn Asia-Pacific startups has grown from a handful in 2012 to 280 by November 2018, according to CrunchBase Insights Research. Even though the US and China dominate the world unicorns list, promising startups in the Asia-Pacific, particularly in the ASEAN region, are emerging from the sidelines and joining the elite unicorn list.
Here are the 10 Southeast Asia startup unicorns currently rising as global companies:
10. Bukalapak (Indonesia)
Indonesia's newest startup with unicorn status, Bukalapak's e-commerce business is one of the leading unicorns in Southeast Asia. It is the fourth startup in the country that received its unicorn status.
Founded by Achmad Zacky, Muhammad Fajrin Rasyid, and Nugroho Heruchyono in 2010, the online-marketplace-turned-e-commerce-giant has more than 50 million users, processing more than half a million transactions per day. They cater to more than 3 million small to medium businesses and employ around 3,000 people in Indonesia.
9. Revolution Precrafted (Philippines)
In just two years, the Philippine real estate startup has conquered the world with innovative ideas in properties. According to Tech in Asia, Revolution Precrafted was one of the fastest companies to achieve the 'unicorn' status in the region, a term used for startups that surpassed the US$1 billion valuation mark. It is also the only startup with a unicorn status in the country.
Founder Robbie Antonio is no stranger to the real estate business. As the son of the Century Properties tycoon Jose E.B. Antonio, he has an exemplary experience in the real estate industry selling an elite lifestyle to Filipinos.
8. VNG (Vietnam)
VNG demonstrated its influence in the Vietnamese market by being the only startup unicorn that specializes in media, e-games and e-commerce industry and is the only tech startup unicorn in the country. Founded in 2004 by Minh Le Hong and Bryan Pelz, VNG now sits as one of the leading startups in the region which employs over 2,000 personnel.
7. Traveloka (Indonesia)
Harvard Business School dropout Ferry Unardi aspired to explore engineering and tech and develop a platform that people will want to use. So in 2012, he founded one of Southeast Asia's biggest go-to platform for flight bookings and hotel accommodations, Traveloka.
Traveloka has both mobile and web services catering to the travelling needs of its users. It's not your typical online travel agency. Aside from 100 domestic and international airline partners, it also covers domestic airport transportation, train bookings, and trip bookings.
6. Razer (Singapore)
Razer conquered a third of the video game mouse and keyboard business on a global scale since 2015, despite not being popular among non-gamers. Razer was founded in Singapore but relocated to San Francisco and went IPO in Hong Kong in 2017 (with a valuation of US$4.4 billion at the time). CEO and Co-founder Min-Liang Tan acquired Malaysia-based virtual credits platform MOL Global in May 2018.
5. Tokopedia (Indonesia)
Envisions to become a business like Alibaba Group, Tokopedia founder William Tanuwijaya established the largest marketplace platform in Indonesia. In 2017, the company secured a funding US1.1 billion-deal with Alibaba.
Tanuwijaya utilized his expertise in IT and Software Development to cater to millions of merchants and consumers in the country. Its name came from "toko" that means a store, and "pedia" from encyclopedia which reflects his company's vision –to build an ecosystem where individuals, small businesses, and even big brands, to start their own online store and services.
4. Lazada (Singapore)
Alibaba Group's Lazada is the most popular e-commerce platform in Southeast Asia. It was first introduced by Rocket Internet, a Berlin-based incubator that imitates the most successful business models in the US. With the market size of 630 million people, Lazada dominates the e-commerce industry with a projected valuation of US$88.1 billion by 2025.
In 2016, Alibaba gained the controlling stake by investing US$1 billion (half for new shares, half for existing shares). Alibaba invested US$3 billion more in Lazada's operations. Its current CEO is Pierre Poignant who succeeded Alibaba co-founder and executive Lucy Peng.
3. Sea Group (Singapore)
Sea Group was founded by CEO Forrest Li in 2009 also previously known as Garena. The tech giant started with the online game and social platform Garena+ as its first product introduced back in 2010. Sea Group's market capitalization has now surpassed US$10 billion as of writing compared to early March value at US$7.8 billion, according to Tech in Asia.
Today, Garena served as the platform for game developers worldwide. It has the largest gaming service in Southeast Asia which provided a platform for the most successful games in the industry like Firefall, Ring of Elysium, Defense of the Ancients, League of Legends, and Arena of Valor. Meanwhile, Shopee is rising as Lazada's competitor in dominating the e-commerce scene in the region.
2. Go-Jek (Indonesia)
Securing the US$1.5 billion series E funding from Tencent is the runner up unicorn Go-Jek. From its roots as a motorcycle ride-hailing mobile app, it expanded its services into a full-blown on-demand platform that caters to various needs such as digital payments, ticket booking, cleaning service, and logistics.
Go-Jek is founded by CEO Nadiem Makarim who was frustrated with the unreliability of "ojek" or motorcycle service in Indonesia. With his experience of working with a prestigious firm McKinsey and e-commerce giant Zalora, he took the motorcycle ride-hailing service into trusted professional service providers for commuters.
1. Grab (Singapore)
One of the largest all-in-one transportation service, Grab covers 168 cities across 8 countries in Southeast Asia. Since its establishment in 2012, Grab has hit US$10 billion valuation in the most recent funding round. In the Philippines, Grab also launched a personal assistance service, GrabAssistant and offered e-loading services in its GrabPay platform.
Malaysian-Chinese founder Anthony Tan is looking to spend US$700 million to expand its market in Indonesia by 2020, directly competing with former Harvard MBA classmate and Go-Jek's founder Nadiem Makarim.
Southeast Asia truly is a rising region and will continue to open new doors for up-and-coming unicorns in the succeeding years. Many businesses seek opportunity in SEA and Flexisource IT helps them to establish their brands in the country. With Felxisource IT's top calibre experts in IT, Support, and Marketing, business managers and owners can easily focus on growing their brands.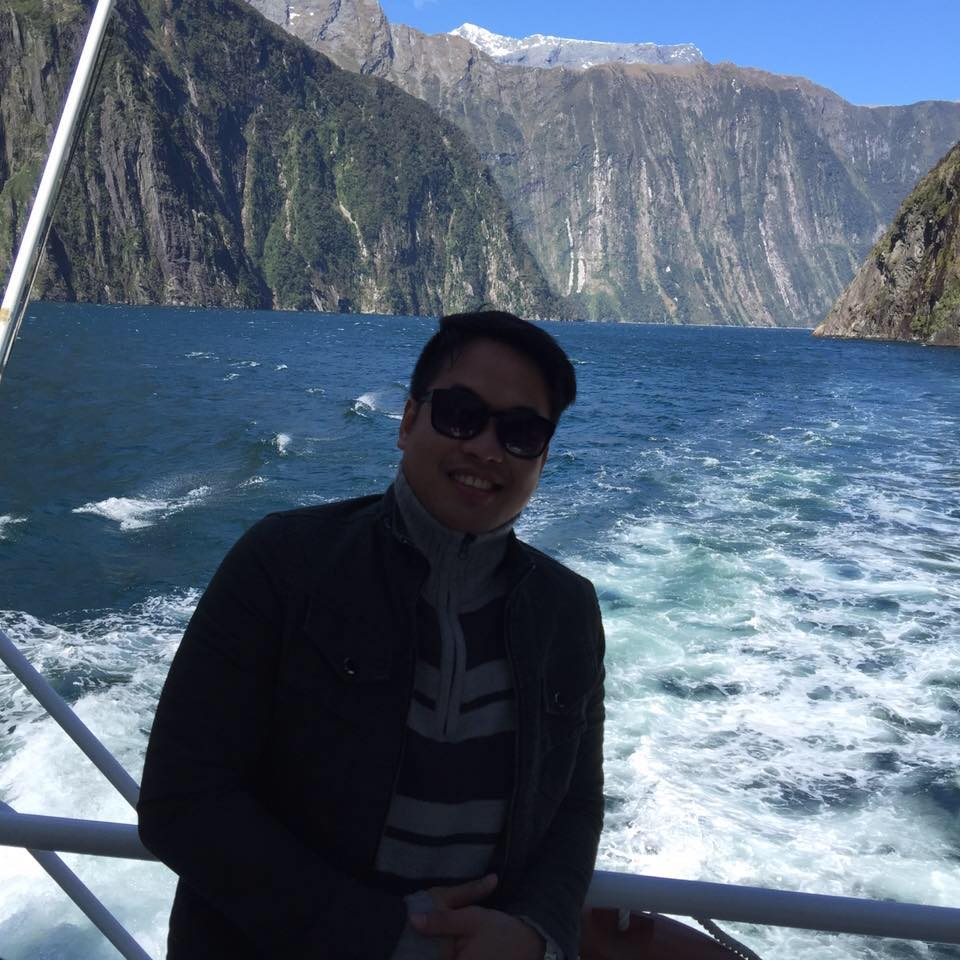 Bernard is a well-motivated and hardworking person who has acquired extensive training and experience in digital marketing. His broad experience in working with various international brands has helped him developed a strong capacity to manage multiple projects on strict timelines that adhere to brand identity and values. With his years of experience in digital marketing, he goes beyond the average marketers to help businesses achieve outstanding results.