The reason why you are reading about this now is that you probably googled why you should offshore IT services. This growing trend in the business world is favoured by many but still frowned upon by some and this article will help you understand more about offshoring such a vital part of your day-to-day operations.
Why Businessmen Offshore IT Services
Whether you are a big company or a medium-sized business, you know that your IT services play a huge part in the success of your trade or industry. A crappy IT system would result in a lot of problems such as your in-house staff being demotivated and eventually end up with you losing money.
If you have been keeping an in-house staff for your IT services, you know how much money you have already spent. For those who are just starting and haven't decided yet whether to keep an in-house IT team or to offshore the IT services, you should know that you have to offer them a reasonable salary for them to stay and work for you because the chances of you getting a skilled and experienced IT staff locally is really slim. So it's either you give them a hefty salary or you lose your in-house IT staff.
Also, you won't be able to find a well-rounded employee knowledgeable about IT services so you have to send him or her to training so as to be updated as to the newest technological advances.
You must also provide a space for them in your office and make available their necessary software and hardware need to keep things running smoothly for your business.
Looking at the costs you would have to bear with if you choose to keep an in-house IT staff, this is where offshoring IT services come in. When you offshore IT services, you get to work with skilled professionals in the field without having to worry about paying them as much as what an employee would expect. When you offshore IT services, you also do not have to think about sending the team to training because they are already up-to-date with the changes in the IT world. With the number of clients they are working with, there's a great chance that they already encountered your problem so they can easily solve it if they run into it again.
There won't be additional costs on your part if you would choose to offshore your IT services because you don't have to provide them with a space in your office and it's usually already in the contract that they would provide their IT services without you providing them with the needed software and hardware.
More Advantages Of Offshoring IT Services
The above-mentioned advantages when you offshore IT services are just general. To convince you more that this trend is not just a fad in the business world but is a necessity for higher productivity, read on.
1. You can count on them during your off hours
Sometimes, the problems in your IT services occur when you are already at home and resting. If you have in-house IT staff, they probably are home as well. If a problem arises and you and your in-house IT staff aren't there, your business operation will be at stake. That's the beauty of offshoring your IT services. They have a pool of skilled IT professionals so they can attend to your problems even if it's already past the 8 to 5 work schedule.
2. Lesser problems to think of
If you offshore your IT services, your stress levels will significantly be reduced because you no longer have one of the most stressful aspects of a business on your plate. Let the experts deal with it and focus more on your business, your main goals, and your core business concerns.
3. Budget Flexibility
As earlier discussed, keeping in-house IT specialists would hurt your financial status. To entice you more into offshoring your IT services, you could agree with your provider that you only pay them when a problem occurs. Unlike having in-house IT staff, whether or not they encounter a bug in the system, you have to pay them. Thus, the money that should be used in keeping an in-house IT specialist could be used for the other expenses for your business.
4. You Won't Sacrifice the Quality
This advantage would be experienced by you if you pick the right offshore IT service provider. From the get-go, you could gauge from a company if they would be the right partner for you by looking at the response time when they answer your queries and the way they present themselves.
If you are impressed with how they answered your questions and how much time they actually put into dealing with you, you would know that your business is in good hands. This just means that if you offshore your IT services to the right company for the right price, it's a win-win situation because you already reduced the costs for such service and you did not compromise the quality of the work that your business deserves.
5. Lesser Liability
Employees aren't easily replaceable if you are not satisfied with the work they do for you. You have to comply with the laws and the rules of your company. For instance, you cannot fire an employee without the necessary notices and affording them the time to explain why they committed such mistakes.
If you offshore IT services, the liability you have for the service provider is significantly reduced. If you aren't satisfied with how they resolve your IT-related issues, you can simply look for another company providing the same services. Despite having lesser liability or legal consequences, you should still ask your provider if they have a trial period or if they do not allow pre-termination of the services for a certain period.
The Cons Of Offshoring IT Services
Although there are a lot of advantages when you offshore IT services, there are still disadvantages but these do not outweigh the pros.
First, are the language and cultural barrier. Most countries that offer IT services are Malaysia, India, and the Philippines. These are English-speaking countries but they aren't as fluent so the language could be a problem.
Next is the hidden costs. You should read the contract thoroughly and clarify the grey areas. Although offshoring IT services are favoured by businessmen because of it is less costly, you could end up paying more if you do not read the company's fine prints or if you do not tell them what you actually need and do not need. Usually, companies providing IT services have packages and bundles, be sure that you understand what these mean and that you really need them for your business.
Lastly, you expose yourself to the risk of leaking confidential information about your business. Before you engage with a company that provides what you need for your IT services, be sure that you run a background check on them. Look at their social media pages or google about them because, in this day and age, a digital footprint is easy to track so you would know if they had previous run-ins with the law or they had unsatisfied customers about leaking their confidential information. It's best to consult with a lawyer about this and ask what would be the best way to force the company to keep your business information private.
The Future of Offshoring
In the next couple of years, at least 75 per cent of the top 1,000 companies in Europe will look into offshoring their IT services. At least a third of U.S. companies have already resorted to offshoring their IT services and some of these huge companies are IKEA, General Electric, and American Express.
What You Should Do To Make Offshoring IT Services Worth It
Just keep in mind that you have to look for the best business provider that is worth your money and your trust. To achieve this, you must also do your part.
First, you have to set your goal and give clear directions as to what you want for your business. Maybe you could even give a set of requirements for the IT specialist assigned to you. If you are willing to pay the right amount, shouldn't you be getting what you paid for?
Although the team that you will work with isn't your in-house staff, you should still treat them warmly and build rapport with them. This will create a harmonious relationship with them even if you don't see them every day or in person. Just like in any relationship, communication is important so be sure to talk to them if there are problems in your end or theirs.
Shifting from traditional employment to offshoring IT services is a step that not all businessmen are willing to take. However, if you want to help yourself and your company and you know that your resources are not enough to keep everything running, this is the best option for you. You should keep up with the changing times and work smart because if you want your business will surely suffer.
Contact Flexisource IT to get tested and proven offshore IT services for your business today.

Flexisource IT's commitment to excellence has created many long-time business relationships over the years and has continued to attract new customers across many different markets both locally and from abroad.
The company's culture of excellence is reflected in its selection of staff for itself and other business clients. After a rigorous screening system and internationally-accredited training, Flexisource IT's personnel are armed with the professional aptitude to fulfil any task requirements. If our clients have other specialized requirements, we help them find the person they're looking for.
The value doesn't stop there as we provide an alpha project manager that helps communicate your goals to your offshore dedicated staff for free.
Our long list of currently existing clients is a testament to our commitment to excellence and delivering quality services. By aligning our client's goals with ours, we're able to come up with strategies and tactics that don't only achieve their desired results but also help them save up on time and money. Through the years, they've remained our most loyal customers because of our staunch dedication to achieving their business goals in a timely and efficient manner.
Whether it's IT Development or Customer support services, Flexisource IT is dedicated to providing you with the kind of quality you would expect from a business partner rather than just another outsourcer.
If you're looking for a company that's dedicated to bringing you quality service, you have found the right one. Give us a call or send us a message and we will get back to you shortly.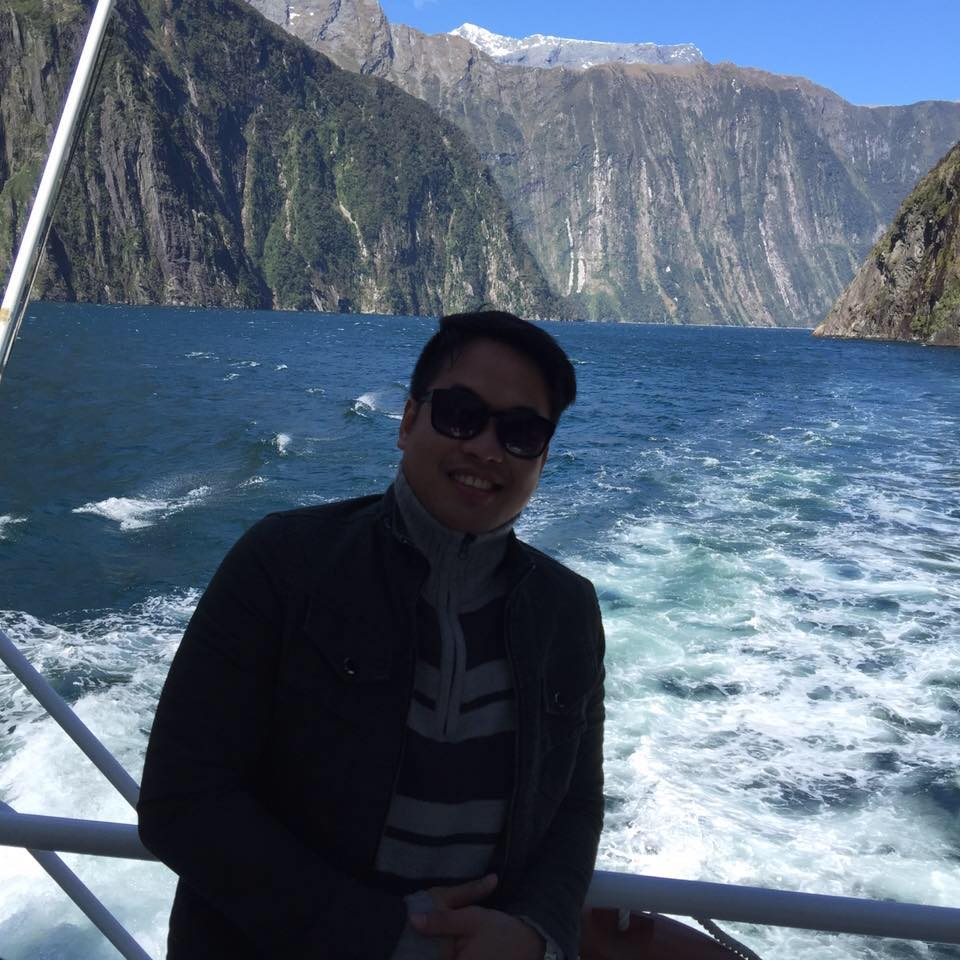 Bernard is a well-motivated and hardworking person who has acquired extensive training and experience in digital marketing. His broad experience in working with various international brands has helped him developed a strong capacity to manage multiple projects on strict timelines that adhere to brand identity and values. With his years of experience in digital marketing, he goes beyond the average marketers to help businesses achieve outstanding results.