The pandemic has forced many companies to change the way they operate. With so many people now working remotely, the traditional office set up is no longer feasible. However, that does not mean that working from home is the only option.
More and more companies, especially in the outsourced employment industry, have adopted hybrid work setups. The hybrid work environment calls for a remote work setup with some office days in between. 
This way, employees can still have the best of both worlds. They can enjoy the flexibility of working from home and the social interaction that comes with working in an office. Studies have also shown that employees who work from home are more productive than those who work in an office setting.
In this article, we will discuss the benefits and challenges of hybrid work in the outsourced employment industry post-pandemic.
Different Types of a Hybrid Work Model
No such thing as a universal hybrid model exists. While each company's approach to hybrid work may differ, all models have a few key characteristics. Here are a few examples.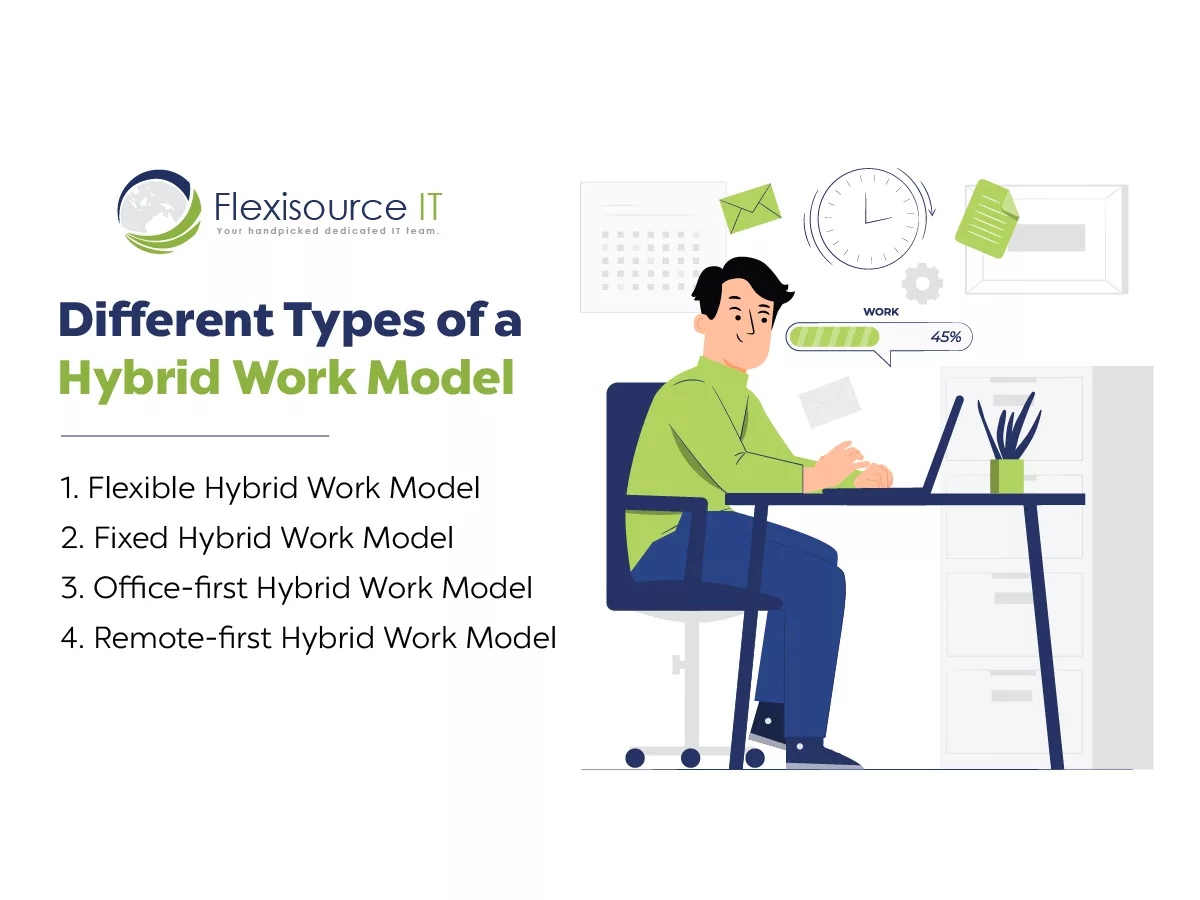 Flexible Hybrid Work Model
In this model, employees have the freedom to choose their work location based on their workload for the day. For instance, if they need to concentrate on a project, they can choose to work from home. If they need to meet with their team, attend a training session, or participate in a town hall, they can opt to go into the office.
Fixed Hybrid Work Model
Employees are allowed to work remotely or come into the workplace on a fixed schedule set by the company. For example, some teams may report to work on Mondays and Wednesdays, while others report on Tuesdays and Thursdays. Similarly, a company can allow employees to work from home on specific days of the week.
Office-first Hybrid Work Model
Employees are required to remain on-site in this model. However, they have the option to work remotely a few days in a week. 
Remote-first Hybrid Work Model
In this setup, employees work from home the majority of the time. There might be occasional trips to coworking spaces or the office for team buildings and training. Companies that follow this model may or may not have an office, and instead rely on team members in the same area to meet together as needed.
Benefits of a Hybrid Work Setup
A hybrid work setting has various advantages. Let's take a look at some of them.
Reduced Travel and Overhead Costs
Employees who work remotely even just a few days a week can save on travel and overhead costs. With less need for office space, companies can also save on rent and other related expenses.
Increased Productivity
According to numerous studies, employees who work from home are more productive than those who work in an office. This is due to the fact that they have more control over their work environment and can greatly reduce any distractions. In addition, compared to commuting to work, walking from bed to desk takes substantially less time.
Improved Work-Life Balance
Working from home can lead to a better work-life balance. Employees have more control over their time and schedule, which can lead to less stress and healthier lifestyle.
Challenges of Hybrid Working
When discussing the difficulties of a hybrid work setup, the same issue keeps cropping up: hybrid work is exhausting. 
According to a recent global study on employee engagement, 80% of work leaders thought that this work environment is taxing for employees. Employees have reported that this setup can be more taxing than either full-time remote or full-time office setup.
Another major concern of a hybrid work environment is the vast difference in employee experiences. 
The very nature of hybrid work is its inconsistency because it requires employees to work half the time in the office and half the time remotely. One worker's remote setup can differ dramatically from another's, thus the inability of a hybrid work model to guarantee a uniform experience for all.
Employees who aren't in the office tend to miss out on spontaneous conversations with their coworkers, and it is easy for things to get lost in translation. Employee morale is boosted by open communication, but according to studies, nearly 60% of remote workers miss out on critical information because it was provided in person.
However, all is not lost. Should you decide that the benefits of working in a hybrid setup far outweigh the challenges it presents, there are several tested and proven work tactics you can use to mitigate any issues that may come up.
What IT Outsourcing Companies in the Philippines Do
IT outsourcing is one of the strongest and thriving industries in the Philippines. It is also one of the leading forces in normalizing a mix of on-site and remote work for Filipino employees.
Because they are the most capable of operating remotely, many outsourcing companies have successfully transitioned to hybrid work arrangements.
Furthermore, the majority of Filipino workers prefer a hybrid work setup. It is a more cost-effective and safer way of working. 
This is not to say that the process was seamless. There have been, and continue to be, a few bumps along the road. The good news is, these outsourcing companies have found hybrid setups work to be beneficial for both employees and clients.
The Bottom Line
The benefits of hybrid work in a post-pandemic world are plenty. Outsourcing companies, especially, have the knowledge and experience to make remote work possible for employees. Working from home can also help companies save up on costs. Plus, workers greatly favor a hybrid setup because of the convenience and flexibility it can offer.
If you want to work for a fast-paced IT outsourcing company in the Philippines that offers remote work, look no further. Flexisource IT helps you work on exciting projects from the comfort of your own home. For more information, visit our career page. 
To learn more about IT outsourcing, contact us today.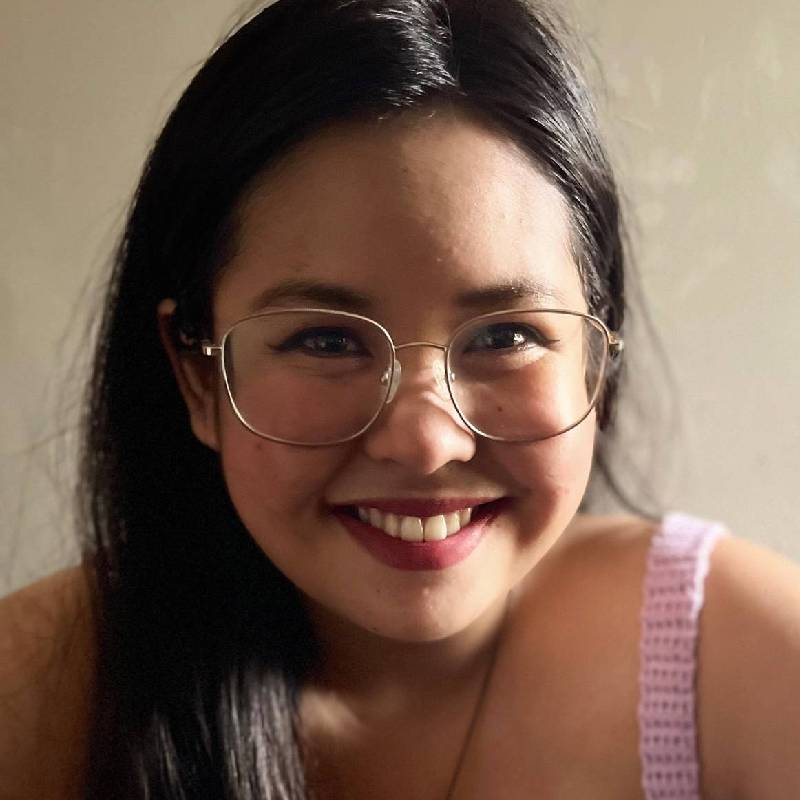 Viel is a writer with a passion for weaving words into stories that capture the imagination and engage the public. An avid reader and enthusiastic foodie, she can often be found with a mug of coffee in hand. When she's not writing, she loves spending time with her family and friends.