With the world's constant pursuit for innovation and solutions, it is not surprising there are tons of startups created globally. The need for constant improvement of long-standing problems and processes has always been a major drive for the creation of startups.
Australia is an attractive area for startups because of its GDP per capita makes it the second wealthiest nation in the world next to Switzerland. StartupAUS, the country's national advocacy group for startups, released a report in 2018 that venture capital is seen as strong growth for Australian startups. The group aspires to make Australia the best ecosystem and breeding grounds for startups.
Some Australian startups like Canva, a Sydney software startup founded in 2012, raised a round of venture capital in 2018 at an estimated $1 billion which makes it a unicorn. Other Australian businesses like Envato, SafetyCulture, Airtasker, Airwallex, and CultureAmp will likely follow Canva's steps.
The startup industry in Australia has shifted its focus from FinTech (leading industry in 2017) to Artificial Intelligence. From 6% in 2016, the focus increased to 21% in 2018 according to the annual Startup Muster Report.
In the past years, there has been a display of great interest from huge global investors that paved the way to the creation of Australian companies. Offering great solutions to long-standing problems, Australian startups are here to convince investors with great ideas.
Here are 10 innovative Australian tech startups that should be on your radar this 2019:
Black.ai
Black.ai would like to go the extra mile by stepping up its current technology of self-checkout machines to full-blown bots to share data and identify a picture of things they couldn't individually see. The startup provides an "autonomous platform to drive autonomous decision-making and robotic service delivery in any kind of environment.," according to their website.
Black. Ai was founded by Keaton Okkonen, Sebastian Collier, and Karthik Rajgopal that garnered a $1.2 million funding from large VC names like Blackbird Ventures, Right Click Capital, Pan Group, and Saltagen Ventures.
Huddle
Using a customer-centric, modern and ethical approach to insurance is what's taking Australian startup Huddle to raise more than $25 million capital since 2016. This method helped co-founders, Jason Wilby and Jonathan Buck, to secure revenue growth by 700% and a $19 million investment in November 2018.
Recognising the gap in the market for an insurance providers' relationship with their clients, Huddle draws its selling point as a trust-worthy insurance company that has values aligned with its clients. The startup currently has clients above 50,000 mostly spread through word of mouth alone.
Huddle utilises AI, machine learning and community thinking model, and a flexible customer grievance forms and submissions. It also lets clients decide on what happens to undistributed premiums, whether the funds should be allocated to charity or invested in profitable work.
OurWalls
In an attempt to make housing better for Australians, founders Miles Tehan and Maurice Molan started OurWalls. The startup was founded to ease the landlord-tenant relationship and lessen the costs of property management of property owners. Leaving out the middle man and complicated and costly managing and accounting fees and letting OurWalls do all the work for its clients.
They have a personalized dashboard specifically tailored to you and will advise you on where your investment property sits in its current tenancy life-cycle. All the things you need to know about your property is just a few clicks away.
Kindergo
Driven to teach children to better citizens of the society at an early age, Co-founders Kristen Souvlis and Nadine Bates created Kindergo. From their earlier project and Kindergo's parent company Like A Photon Creative, Kristen and Nadine succeeded to mold children's entertainment in Australia, producing world-class TV programs (including being the first female producers to create two award-winning segments for the 45th and 47th season of Sesame Street), creating preschool content for Disney and feature films for distribution around the world.
"We started Kindergo because we saw a tangible and sustainable way to make a difference in the world. Sounds like lip service, but the truth is that children soak up everything they watch, read and hear around them. It informs who they'll be when they're adults. If we want the adults of the future to be kind, tolerant, compassionate, then we have to provide them with content that models those traits. Change starts here. It's that simple," said Nadine Bates.
Bring Me Home
If you don't like wasting food, so does Bring Me Home founder Jane Kou. Bring Me Home is a mobile app that allows users to buy and pick up discounted surplus food from cafes and restaurants, which would be wasted otherwise if not for this effort. The application is live in several key areas in Melbourne: Melbourne CBD, Docklands, Southbank, Carlton, Brunswick, North Melbourne, Thornbury, and Coburg.
The startup is a project made in September 2017 and had its founder Jane working on the startup full-time. Her project has saved more than 330 meals from the bin during its first two weeks of operation.
Liftango
Making ride-sharing easier for university students, staff members, corporate organizations and working professionals, co-founders Tristan Eeles, Kevin Orr and Alexandre Girard started Liftango. It's a free app that helps groups organize carpool routes to work or school. They also offer incentives for users like guaranteed car parking spaces for supporters and fuel vouchers.
By carpooling, they contribute to reduce carbon footprint and minimise the distanced travelled using cars. Many organizations and educational institutions have supported their initiative including Qantas, NIB, NSW Health, University of New Castle, and the University of Sunshine Coast, among others.
Fleet
Many firms also explore the possibilities of outer space. Space tech startup Fleet has launched first of its nano-satellites into space last November 2018 which was named, "It's Business Time". It's just one of the six micro-satellites to be launched into space that will create a network, provide global internet-of-things connectivity, and develop efficient processes in agriculture, mining, and logistics. It's Business Time weigh about 10 kg which has the size of a shoe box.
Fleet has raised $5 million AUD in its Series A funding in 2017, with Blackbird Ventures and Atlassian co-founder Mike Cannon-Brookes as investors. The company was founded in 2015 by space engineer and chief executive Flavia tata Nardini together with Matthew Tetlow and Matt Pearson.
Now, Fleet has grown to 20 people and has also opened a nano-satellite ground station and mission control centre in Adelaide and two offices located in Los Angeles and Europe.
Jaunt
With the vision of creating a fleet of electric vehicles in a car-sharing network in Australia, founders Dave Budge and Marteen Burger created Jaunt. The company is in its early stages, residing in Melbourne's Space Tank Studio. Their space in the tank studio fast tracks their progress in development.
Dave and Marteen restructure battered four-by-four cars and convert them to run using electricity. They would love to craft accessible, easy-to-drive electric cars that fit the imagined expectations of Australians.
Pair
The horror stories of online dating have inspired co-founders, Celeste and Hui Ong, to launch a new dating app called Pair. With $2 million as their starting fund, Celeste and Hui ventured out to a new Aussie app that rate dates with a feedback and rating system.
Pair's features allow users to give a thumbs up or a thumbs down to each other based on behaviour, safety, and profile accuracy.
In a report made by Smart Company, Celeste shared how she got the idea of solving the problems of online dating.
"A lot of them were turning off the existing online dating services because they were feeling very disrespected with problems such as harassment, catfishing, ghosting and outdated photos," she said.
They developed Pair where users are given opportunities to rate each other after a pre-meetup (duration of chatting) and post-meetup. It's almost how you rate your drivers when you book a ride from a ride-sharing provider, the only difference is actual dating and Hui promised that it will not micromanage users.
Pair's feedback system promotes well-mannered and well-behaved users to create more meaningful and long-term relationships.
Wave Swell Energy
Wave Swell Energy's founder Tom Denniss has been working on his renewable energy solution for more than 30 years, and he decided to commercialise his tech in 2016. The technology aims to utilize the ocean and waves to derive energy and convert it to usable power on land.
In 2018, the business closed a $9 million funding round, $1.5 million of which came from an equity crowdfunding campaign.
Tom and his team are working towards securing the IP and completing final testing, and they're preparing for their first commercial demonstration on King Island in the Bass Strait.
What other innovative Australian tech startups did we miss? Let us know in the comments!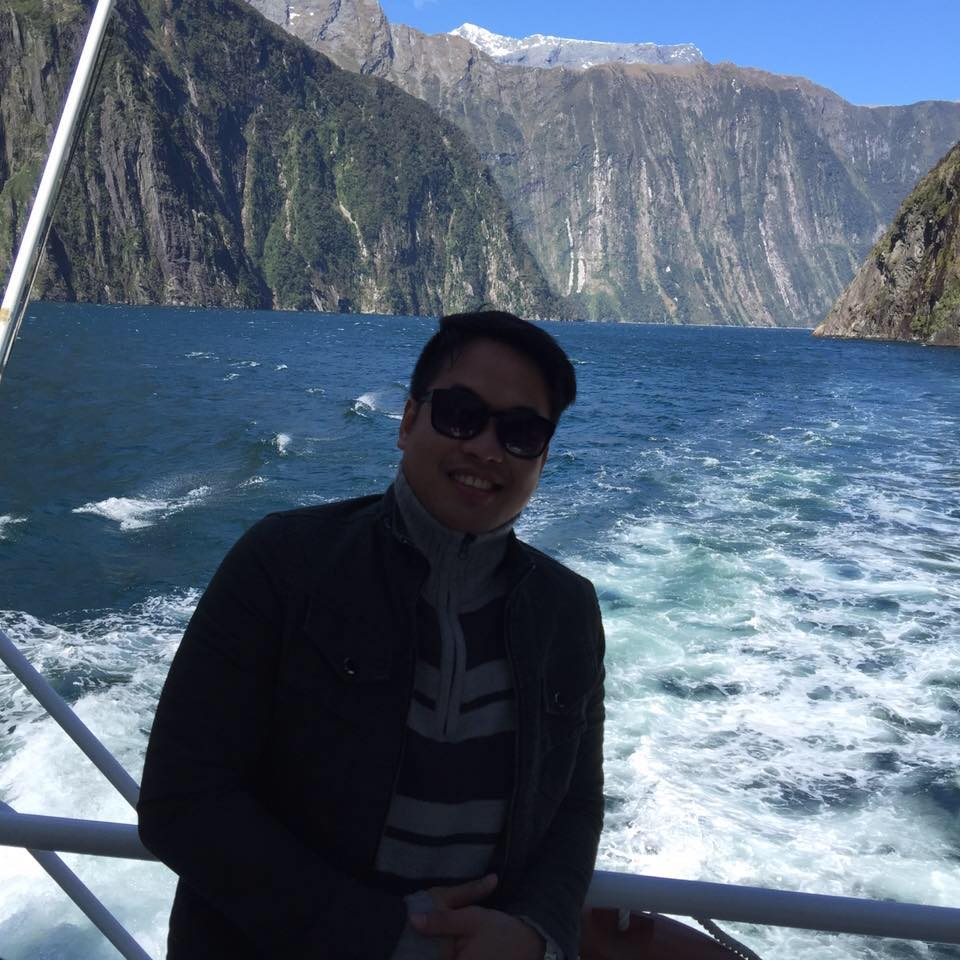 Bernard is a well-motivated and hardworking person who has acquired extensive training and experience in digital marketing. His broad experience in working with various international brands has helped him developed a strong capacity to manage multiple projects on strict timelines that adhere to brand identity and values. With his years of experience in digital marketing, he goes beyond the average marketers to help businesses achieve outstanding results.