RICHARD GROSS
FOUNDER & CEO
Flexisource IT is founded by Richard Gross who is based in Melbourne, Australia. He is a successful investment funds manager covering the global financial corporate landscape for over 20 years from the United States of America, Geneva, Hong Kong and Australia.​
Richard has always been interested in providing solutions in the IT industry. His vast experience helped him identify an opportunity to solve the shortage of qualified IT personnel and immense wage disparity by crafting a hybrid model that seeks better results and outputs with lesser risk and costs for his clients.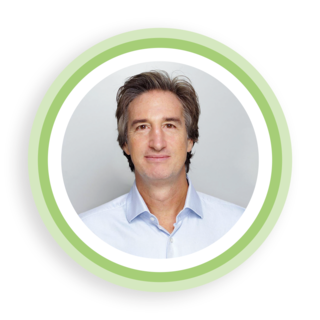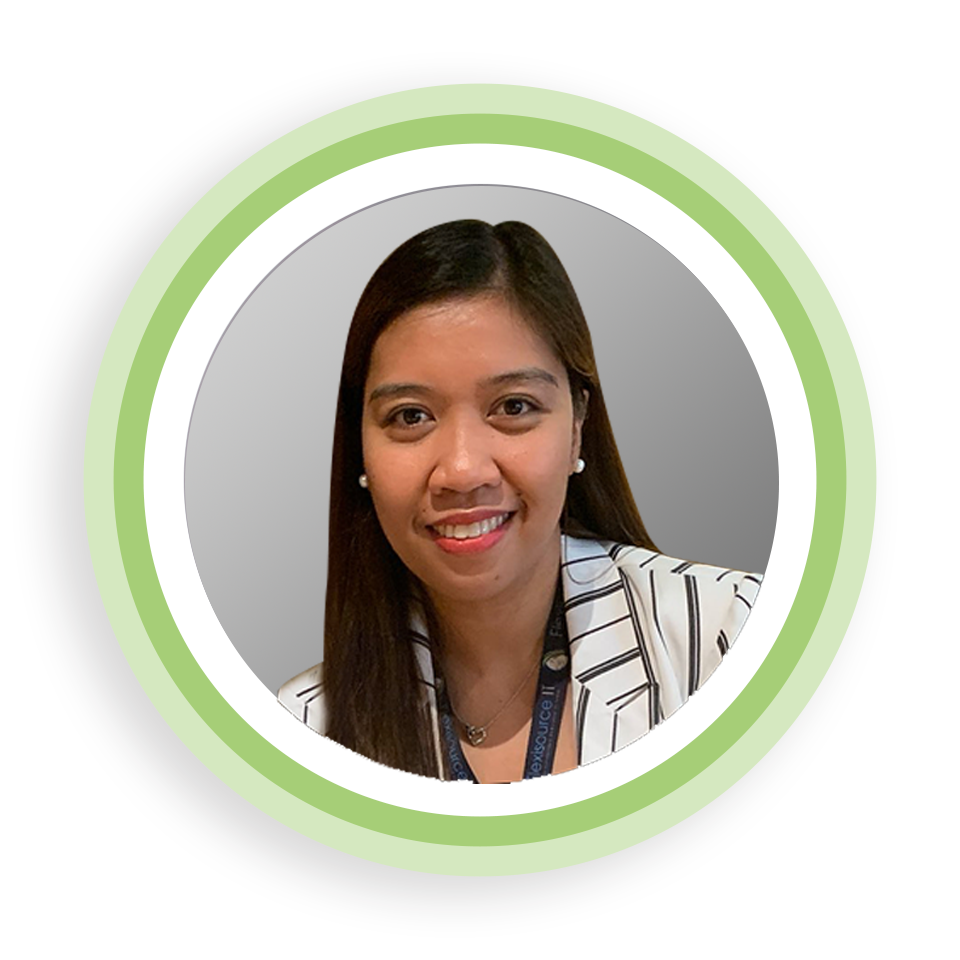 Missy Arcenal
COO
Knowing the clients' needs and providing the best resources and competent experts are Missy Arcenal's forte. She is Flexisource IT's Chief Operating Officer, overseeing business operations in the Philippines for over four years.​
Her 11-year experience shows her capabilities in handling business operations including client relations, knowledge transfer, transitions, and IT Operations. Missy's exceptional performance in managing various clients from different industries make her a capable arsenal in bolstering your business to success and optimising your processes.​
​
She has a keen eye in identifying and hiring experts in the industry that only provide exceptional results, to further assist to the clients' success.
Scott Sunderland
Partner Australian Marketing Director
Scott works in partnership with Flexisource IT to deepen its ties internationally, especially to Australia/New Zealand. He runs a company called Tribalism in Australia, a Google Partner that specialises in Google Cloud Platform and digital marketing. As part of his role with Flexisource IT, he mentors Philippines-based staff and helps ensure the services delivered match Australian expectations.
Myles Tehan
Partner Head of Innovation
Myles Tehan is a co-founder & MD of Hack Days Australia, where he has worked with over 50 different organisations to design and facilitate tailored innovation events and workshops that make a real impact. Myles is collaborating with Flexisource IT to drive innovation and flourish the ever-growing startup ecosystem in the Asia-Pacific.
Jonas Gacrama
IT Project Manager
Jonas Gacrama is a seasoned software engineer and IT professional with 13 years of experience under his belt. He is an established software engineer and Scrum Master that handled QA, System Component Testing, among other roles in IT. Jonas has closely worked with Nokia, in which he served as a Specification Engineer. This role honed him in leading technical discussions, creating architecture, system-level, and entry-level designs,  and pioneering the company's architectural transfer to Manila. Today, Jonas is ready to take on new challenges with Flexisource IT, overseeing teams as the company's IT Project Manager.
Gladys Punzalan
People and Culture Manager
Cultivating a healthy and prosperous work environment has been Gladys' career mantra. With 10 years of human resource management with training and development experience, and alongside it, 15 years of social and corporate events management under her belt, Gladys is ready to help in growing meaningful connections within the Flexisource IT family.
Roxane Veloria
Senior Quality Tester
Give her something to test and Roxane is up for the challenge. She is an experienced Senior Quality Tester at Flexisource IT who was a frustrated coder-turned-tester. For almost 10 years of ensuring quality, Roxane specialises in Manual Testing (Functional and Regression), API Testing, and Basic Automation.
Working in several industries gave Max a well-rounded skill set in his career in software development. He is currently a PHP Team Lead at Flexisource IT leading and mentoring junior web developers on their projects. He specialises in using the LEMP Stack (Linux, NGINX, MySQL, and PHP) in developing various web applications in industries such as real estate, heavy equipment, eCommerce, advertising, business development system and loyalty and rewards platforms.
Edgar Ursua Jr.
.Net Team Lead
His passion to make things easier drove Flexisource IT .Net Team Lead Edgar Ursua to pursue being a software engineer. Edgar is proficient in using the NET framework, NET Core, Angular, AngularJS, JSON, Ajax, Javascript, CSS, HTML 5 among others. He has worked in the software development industry since 2010 and worked mostly in the banking industry prior to working with Flexisource IT.
Rhea Gay Cabeguin
Manual Tester
Rhea is Flexisource IT's Manual Tester. She is a licensed Electrical Engineer and deadline-oriented Software Test Engineer, experienced in Agile Methodologies of SDLC with almost 7 years of extensive experience in Manual Quality Testing of Web-based, Mobile, and Point-of-Sales software. Aside from that, Rhea has a keen eye for details and likes to talk about assertive scrutiny. As a valuable contributor, she is recognized by clients for being an inquisitive learner with a solid history of discovering issues, resolving defects, and ensuring that client expectations are met.
Bernardo Quibina Jr.
Marketing Manager
Making future-ready brands through digital marketing is Bernard's forte. He is a seasoned digital marketing manager with vast experience in handling clients from different industries across the globe. He's a well-rounded marketer with expertise and certifications in PPC, SEO, Landing Page Optimisation, Content Marketing & Email Automation, Social Media Marketing & Optimisation, among others. Bernard is actively joining global digital marketing conferences, driven to grow brands by boosting their marketing efforts online.
Nicole Alize Dayrit
Full Stack Software Engineer
With more than 4 years of software development experience, Nicole is Flexisource IT's Full Stack Software Engineer. She is a former game engineer for multiple shipped titles on mobile and web. She has released multiplayer racing games with more than 482 ETH raised on pre-sale. In her free time, you can find Nicole playing Tetris, Chess, or City building games.
Austin Pua
Senior Python Developer
Coming from a programming and robotics background, Austin has dabbled in technology for as long as he can remember. His 10+ years of experience in full-stack web, mobile, and desktop development, robotics, and cybersecurity make him a strong addition to Flexisource IT as its Senior Python Developer.
Tassha Nakagawa
Junior Web Developer
With her multimedia arts background, Tassha is an experienced front-end web developer with 5 years of experience in helping global companies improve the features and functionalities of their websites. She specialises in theme development and implementation using her experience in technologies like HTML, CSS, PHP, Javascript, Sass, Adobe Photoshop and Adobe Illustrator. Today, Tassha is collaborating with clients as a Junior Web Developer at Flexisource IT.
John Matthew Flores
ReactJS Front-end Developer
John Matthew is a seasoned front-end developer specialising in UI/UX design, People Management and Data Analysis. He aims to combine creativity and technology through UI/UX design working with global companies across industries. John Matthew serves as the ReactJS Front-end Developer at Flexisource IT.
Ronald Gesmundo
Web Developer
With 13 years of experience in the IT industry, Ronald is continues to innovate in the IT industry as a seasoned technical quality analyst. He ensures quality for every project from early stages of development until its completion and maintenance. Currently, Ronald works as a Senior Software Analyst at Flexisource IT.
Florante Amonoy
Flutter Developer
Florante is a seasoned software engineer with more than 8 years of experience specialising in using tools such as .Net, C#, Xamarin Forms, Dart, and Flutter. He has worked with both local and international companies across industries and currently serves as a Flutter Developer at Flexisource IT.
Jerred Almasco
Senior Front-end Developer
Has more than 6 years of experience in Full Stack development with expertise in Frontend using ReactJS. Jerred has also worked on several projects using MERN stack and C#. In his free time, he takes online courses to expand his horizon in development.
Edgardo Dela Cruz
Technical Team Lead
Edgardo brings 15 years of solid experience in IT Industry, BPO and Real Estate. His area of expertise is setting up and repairing of information system hardware, installation and maintenance of a system and application software, server, and network support. Even though he is new in FlexiSource IT he was able to share his knowledge to the Standard Operation Procedure and Information Security of the company. He is looking forward in upgrading the IT Infrastructure such as active directory, access point and the network devices.
Jansseen Limsiaco
Mid ReactJS Developer
Jansseen is a passionate Front-End Developer with more than 4 years of experience in building Web and Mobile Applications with Javascript / Reactjs / Nodejs / React Native and some other cool frameworks. He is highly motivated individual dedicated to write clear, concise and robust code. Jansseen serves as the Mid ReactJS Front-end Developer at Flexisource IT.
Rafael Lopez
Senior iOS Developer
Raf is a senior iOS developer at FlexiSourceIT, having strong Swift and Objective C experience, proven in large projects, and has worked on developing and deploying apps for the iOS ecosystem. Having extensive development skills in Xcode, iOS SDKs, and UIKit, Raf can effectively articulate technical challenges and solutions and is always looking for creative ways to streamline and automate tasks. Occasionally, he likes to dabble in various other technologies both at the frontend and backend, including JavaScript/ReactJS and PHP and is an avid Vim editor fanatic of sorts. He has a combined 10+ years in software development and has held software training boot camps in the past. He is also a Sun-certified Java Developer.
Ruel Bermudez
IT Project Manager
Ruel Bermudez is a technopreneur with more than 10 years of experience in IT project management. He has a well-established career as a Senior Web Developer for 15+ years with experience in developing and handling HRIS, Ecommerce, Mobile Banking, Payroll, Finance Services, AgriTech, and other complex IT systems and expertise.
John Lito Bardinas
PHP Web Developer
JL Bardinas builds websites and web applications for businesses to establish their online presence. He develops modern, responsive, and functional websites using the industry's best practices and latest technologies. JL can work on both front-end and back-end development. He has experience using LAMP Stack, among other technologies.
Christian Historillo
PHP Web Developer
Developing websites and web applications is Christian Historillo's forte. He is a professional website and web applications developer who has created various websites and applications. He specializes in PHP using Laravel, Symfony, and CodeIgniter frameworks and development using CMS like WordPress and Drupal.
Cliff Evance Flores
PHP Web Developer
Cliff Flores is an experienced web developer and designer with over 6 years of experience helping small to medium companies in various industries. He is an expert in creating responsive websites using multiple builders such as DIVI, Elementor, kajabi, and builderall. Cliff also specializes in implementation using HTML, CSS, PHP, and more technologies.
Marwin Ramos
PHP Web Developer
With over 4 years of experience in Web Development, Marwin aims to help SMEs build their online presence by developing modern, responsive and functional websites. He creates websites and web applications, utilising the latest technologies and best practices in development, specializing in WordPress development for global B2B and B2C companies.